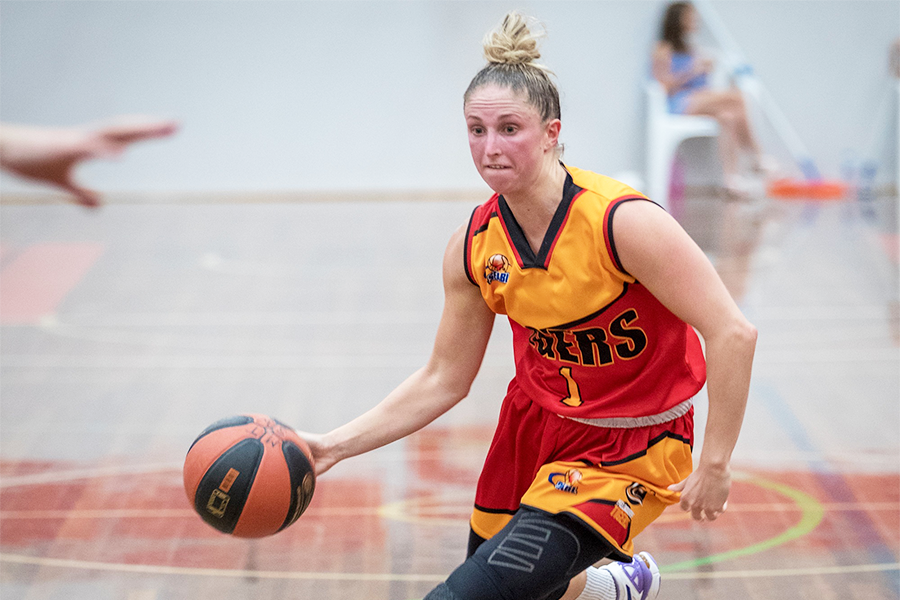 May 31, 2018 | WNBL news
Having played in the 2017-18 Grand Final Series with the Deakin Melbourne Boomers, Bec Cole has embraced the philosophy of 'right place, right time' and has had a change of colours this off season.
Currently tearing it up in SEABL in her first season with the Melbourne Tigers as the leading points scorer, the WNBL star seems to be maintaining her hot streak.
"I've felt really great." Cole beamed. "I'm so happy I made the move to the Melbourne Tigers (for SEABL)."
"I've found my mojo and I'm having the time of my life playing out there (during the WNBL off season)."
For Cole, it's basketball all year round as she juggles SEABL, WNBL and 3X3 and this off season has been no different.
"It's a bit of a whirl wind in Australia. We just go straight from league to league." Cole said.
But looking forward to the next WNBL season, it was the Dandenong Rangers that enticed Cole's signature and she will be wearing green in 2018.
"Timing is everything." Bec explained when asked about her decision. "Where I'm at right now, I had such a great time with the (Melbourne) Boomers, but a great opportunity came along to play with the Rangers."
"Talking to Larissa (Anderson) as well, what she wants from me is really exciting. Again, wanting to go back to that two-man position which is me and I have fun in. Their style of play is exactly how I love to play."
Moving to Dandenong has a sense of nostalgia for Cole, coach Larissa Anderson a familiar face from her early days of Basketball.
"Back when I was a little kid, I used to do indies with her so it's like a flashback!" Cole laughed. "But I think knowing Larissa and she has been open and honest with me from the start. Having that connection, if you know each other and trust each other you're going to have a good season."
"Some of the girls at Dandenong are girls that I played with at the AIS so it will be great to reconnect with them as well."
With the SEABL season not over until mid-August, there isn't much of a pre-season for Cole.
Thankfully for the energetic 26-year-old, her love of the gym helps manage her year-round load and provides a social bonding experience with her teammates.
"Gym and fitness for me is everything. Going in there, being strong, looking after my body, I do that so don't have to miss a game of basketball."
"You go to the gym with your girls and you lift and it's something different to being on court."
Regardless of whatever league or competition it may be, Cole summed it up quite nicely.
"Ball is life right?!"
Watch Bec Cole's recent video interview with SEABL media HERE