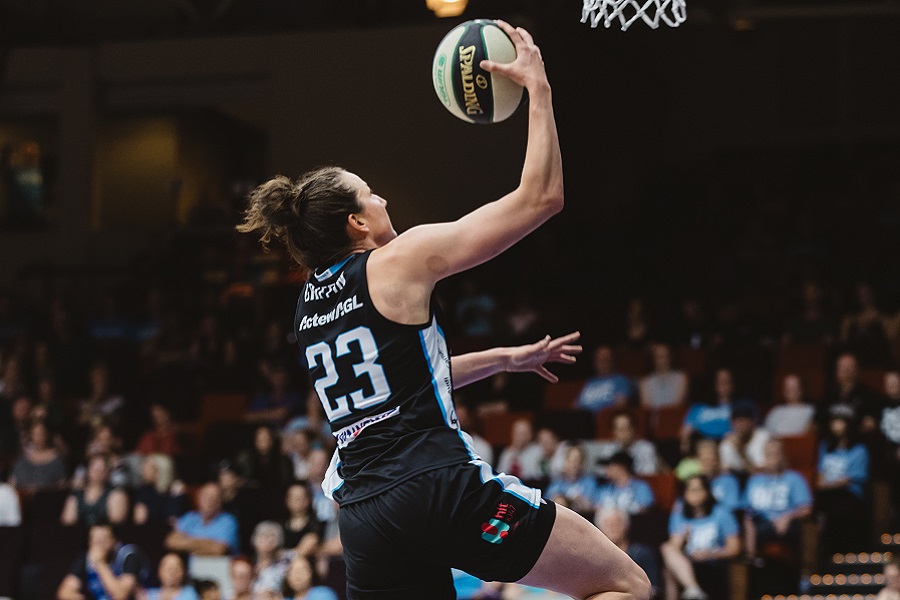 December 24, 2018 | WNBL news
Kelsey Griffin has continued her sublime season, earning her second WNBL Player of the Week nod for 2018/19.
Griffin and the University of Canberra Capitals were victorious in their two Round 11 games over the weekend, moving into second position on the ladder as a result and Griffin averaged a double-double across the victories.
On Friday night, the Capitals hosted Dandenong in a game that had serious implications on the standings. The Caps used a 21-9 third period to get out to a commanding lead over the Rangers and eventually secured a 27-point win.
Griffin led the way at both the offensive and defensive end of the floor, finishing with 24 points, 14 rebounds and an impressive four blocks while shooting 10-16 from the field.
The Caps then followed up on Sunday against another team desperate to stay in the playoff race in Townsville.
The Capitals defence once again stifled their opposition though, holding the Fire to just 20 points in the second-half and for the second time in three days, Griffin led her squad in scoring.
She tallied 21 points to go along with eight rebounds, four assists and two steals, shooting another very efficient 10-14 from the field.
The Player of the Week award for Griffin is her second of the season and her subsequent Team of the Week honour will be her eighth of the campaign as she firms in the race for the MVP.
Kelsey Griffin Round 11 Stats: 22.5 points, 11 rebounds, 2 assists, 1.5 steals and two blocks per game.