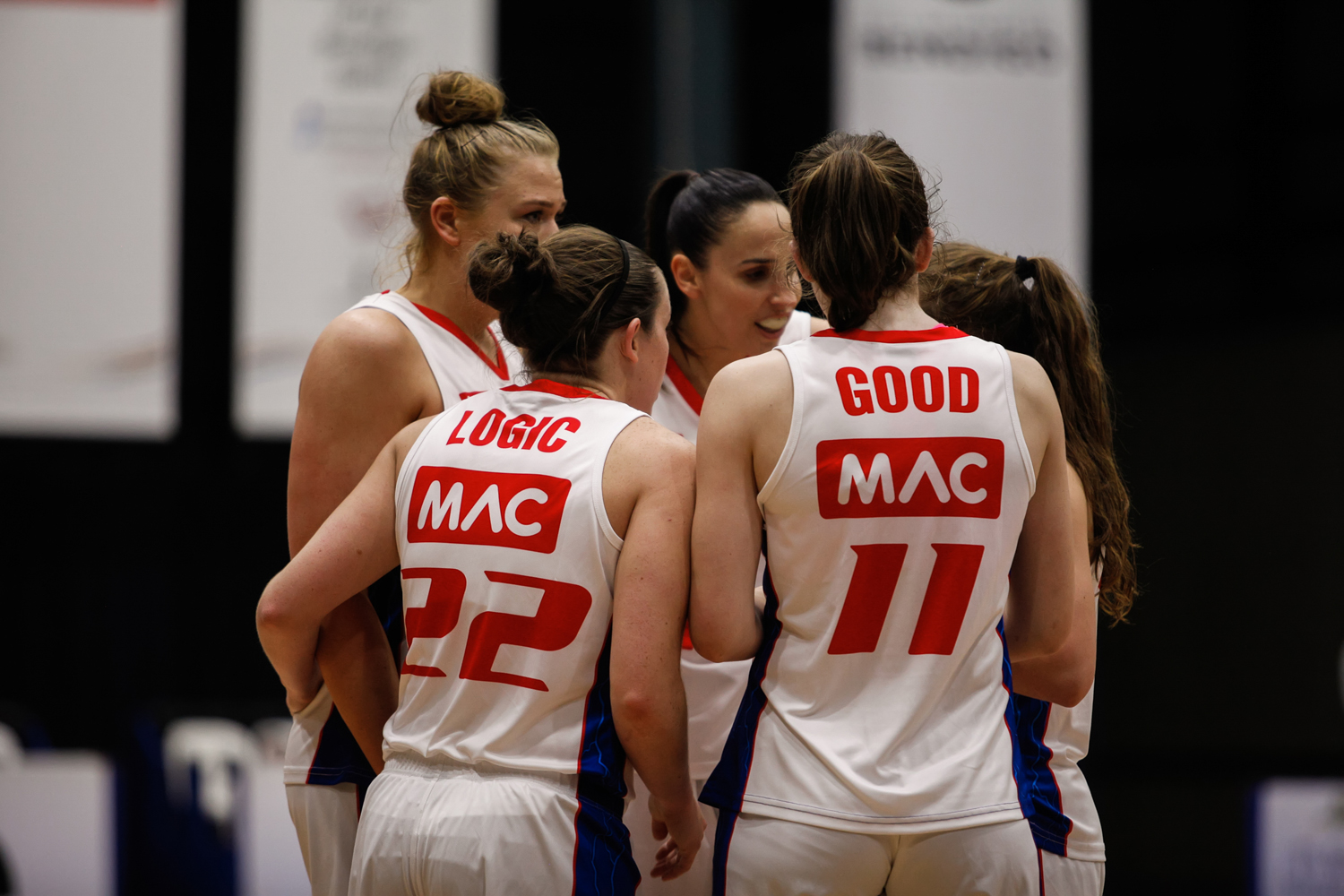 March 27, 2017 | WNBL news
Photo courtesy of Akuna Photography.
MAC ADELAIDE LIGHTNING
Wins – 3
Losses Ð 21
Standing Ð 8th
2015/16 result Ð 10 wins, 14 losses- 7th
THE GOOD
Colleen Planeta bolstered AdelaideÕs front court with 14.8 points and 6.3 rebounds per game as well as recording 36 blocks (fifth in the league) while Tayla Roberts (8.7 points, 5.3 rebounds) improved as the season wore on. Anneli MaleyÕs arrival was also a shot in the arm for the side and point guard Samantha Logic finished second for assists with 5.4 per game and fifth for total steals (42). Their young line-up was the most promising part of 2016/17 though, with Sarah Elsworthy almost claiming the Rookie of the Year, Jess Good and Jordan Hunter playing 23 games each and the likes of Ieva Nagy and Shannon McKay showing signs of the players they can develop into and who the Lightning can rely on moving forward. During a road-double in Round 13, Adelaide defeated Melbourne and Dandenong on consecutive days while they also beat the Caps in Round 19 away from home, officially ending CanberraÕs playoff hopes.
THE BAD
Adelaide finished winless at home for the season with an averaging losing margin of 14 points while they also scored five points per game less than the next least productive team in the competition. They struggled to connect from distance, shooting 9% below league average and their 16.5 turnovers per contest was also the worst mark of all eight sides.
STANDOUT PERFORMER
Returning to the WNBL after a stint in Europe, Laura Hodges led the team on court as AdelaideÕs captain and earned the clubÕs MVP at seasonÕs end. She averaged 17.6 points (fourth best) and 7.1 rebounds (tenth) while shooting 48% from the field but the Lightning would have been buoyed when their first two wins of the year came in HodgesÕ absence as she fought through a hamstring injury. She finally got to taste victory herself in Round 19 but the guidance and teachings that she provided the young side both on and off the court this season will be invaluable to their development.
Next Year
TEAM NEEDS
The return of Hodges would be a massive boost to the Lightning as coach Chris Lucas has admitted finals are still a little while away and the club is still developing. They will also need help in the back court with a cool head to control the tempo of games although Alex Ciabattoni and Sarah Elsworthy proved their ability to share the ball this season with 1.9 assists per contest each. Finding a couple of capable three-point shooters will help power their offence as well after Planeta led them with 26 long range makes at only 29%.
LIKELY IMPROVEMENT
The 2015/16 Rookie of the Year, Ciabattoni increased her scoring from 4.6 points to 5.6 this season while playing in 19 games to take her career tally to 39 in just two years. In a starting role, she finished off the 2016/17 campaign very well, averaging 14 points, 4.8 rebounds and 3.8 assists in her last four games which will give her a lot of confidence heading into the current SEABL season with the Melbourne Tigers. If she can maintain that momentum, she may return as one of AdelaideÕs main offensive threats in 2017/18.
GRADE Ð 4/10