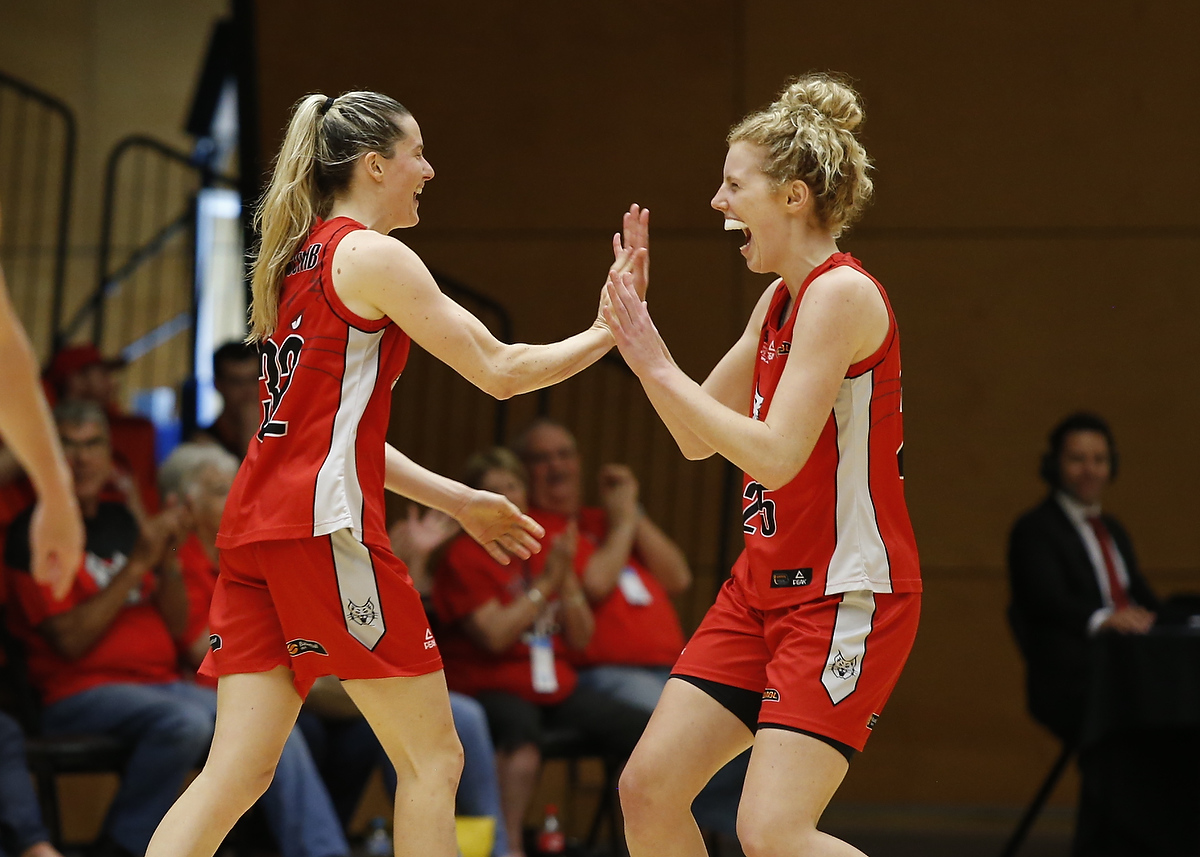 April 5, 2017 | WNBL news
PERTH LYNX
Wins – 15
Losses Ð 9
Standing Ð 3rd
2015/16 result Ð 16 wins, 8 losses, 2nd
THE GOOD
PerthÕs resurgence continued in 2016/17 and while they were not able to return to the Grand Final, they did compete in back-to-back finals series for the first time since 2000. They owned a league-best 9-3 record at home and finished with the most efficient offence of all teams, scoring 81.2 points per game which was 6.5 points better than the competition average. Sami Whitcomb and Carley Mijovic (13.3 points, 7.3 rebounds per game) were a big part of that offence, finishing first and second respectively for three-pointers made in the league while Ruth Hamblin asserted her dominance in the paint, recording 11 points and 7.7 boards as well as 59 total blocks. Toni Edmondson was also an offensive threat throughout the season, increasing her point production from 3.7 in 2015/16 to 8.8 per contest.

THE BAD
A spanner was thrown into the works early in PerthÕs season when Monica Wright headed home after just four games. They finished just 4-6 against fellow finalists through the regular season and three 20+ point losses to Dandenong made their Semi-Final series against them a tough task. Hampered by injury through the early rounds, Tessa Lavey struggled to find a rhythm in the back court alongside Sami Whitcomb.
STANDOUT PERFORMER
Unlucky not to be named the league MVP, Whitcomb finished just six votes off first-placed Suzy Batkovic as she averaged 24.2 points per game, 3.3 more than any other player. She broke the record for three-pointers made in a season (102) and if you include playoffs, her 652 total points was also a WNBL record. Named in the Team of the Week 13 times including eight times in the first nine rounds, she was also the Player of the Month for October and her 3.9 assists per game was second best for the Lynx, proving she is not just a scorer.
Next Year
TEAM NEEDS
Work must be done during the off-season at Perth as they look to fit Lavey and Whitcomb together in the back court, although currently, both players are on the Free Agent list. Hamblin provided size and strength under the rim which is something they seriously lack without her while they must maintain three-point shooters like Mijovic to keep the floor spread.
LIKELY IMPROVEMENT
Tenaya Phillips made a successful move west this season after three years with Dandenong, recording career highs in points, rebounds, assists and steals. After hitting three three-pointers during her time with the Rangers, she shot 15-34 (44%) this year from long range and 37% from the field overall. Having returned to Victoria to play for Frankston in SEABL during the off-season, the Lynx will be keen to see Phillips come back in 2017/18 and add depth as well as some size to their back court.
GRADE Ð 8/10