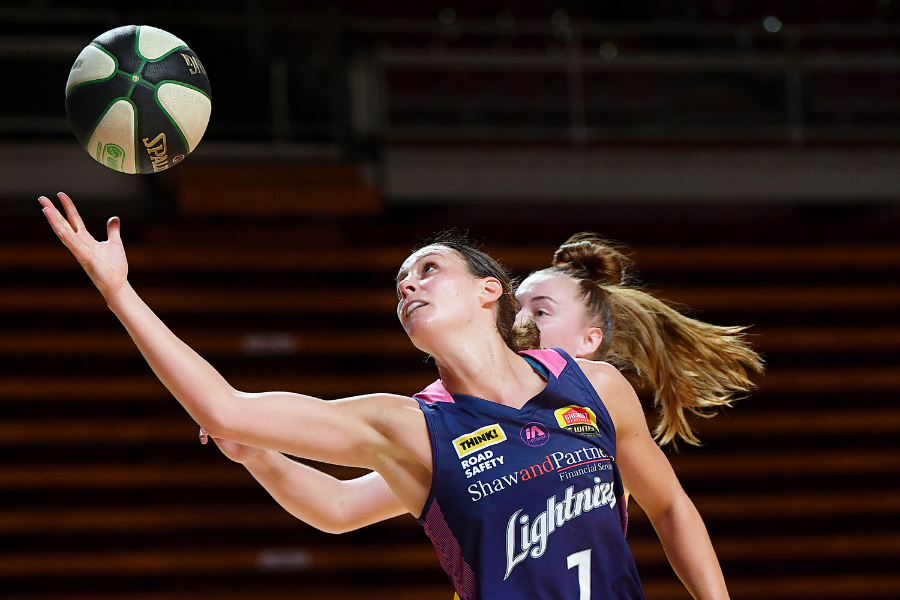 February 20, 2020 | WNBL news
Steph Talbot believes the Adelaide Lightning can bounce back with an improved display and send their WNBL Semi-Final series against the Southside Flyers to a deciding third game.
The Lightning struck early at Dandenong Stadium on Tuesday night, bursting out of the blocks to stun Southside, but a 22-point-to-7 third-term would prove costly in a narrow 68-65 defeat.
"I think we need to play the same but run the floor, run them in transition. The Flyers got way too many offensive rebounds in Game 1, so we need to take care of that,'' Talbot told The Chemist Warehouse WNBL Show.
"Getting back home and having our home crowd behind us will help."
Talbot paced the visitors early in the series opener and finished with a strong all-round performance which featured 13 points, nine rebounds and six assists.
"We were super stoked with our first half. We were playing team basketball, moving the ball and I think defensively we hit our targets all game – they average 90 points – so to keep them to 68 was probably one of our goals but that third quarter we couldn't score," she said.
"I felt like we were getting some OK shots but couldn't hit anything."
Adelaide hosts the Flyers in Game 2 at Titanium Security Arena on Saturday night.
Listen to Steph Talbot on the Chemist Warehouse WNBL Show here
The Chemist Warehouse WNBL Show drops every Wednesday during #WNBL20.