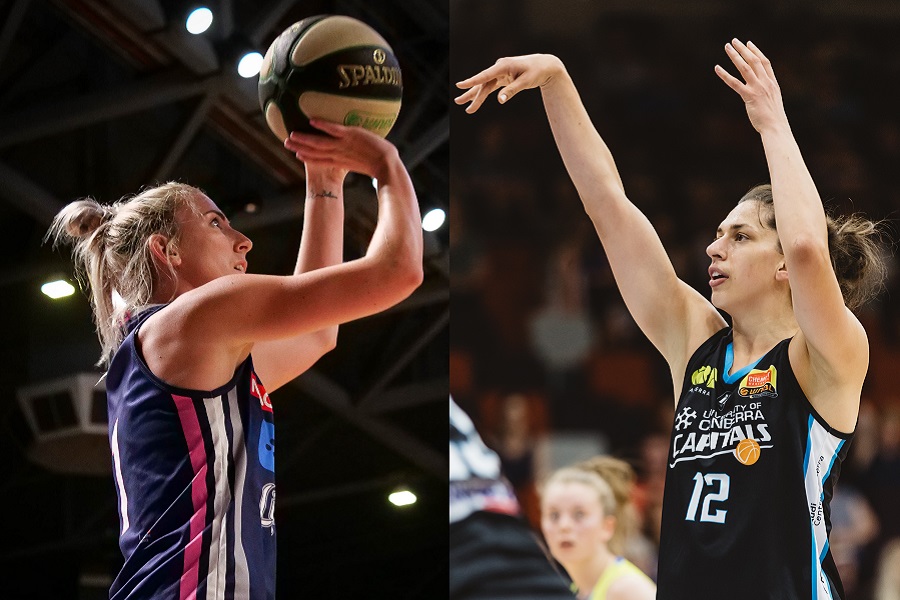 February 8, 2019 | WNBL news
Ahead of Game 1 of the Chemist Warehouse WNBL Grand Final series this Saturday night, The WNBL Show this week checked in with both the University of Canberra Capitals and Adelaide Lightning camps.
Marianna Tolo, UC Capitals: "I was part of the team that was in the last Grand Final here, that won the last championship, and I'm really excited to bring that opportunity back to Canberra, especially in front of our fans. That's what you hope for during the season and fortunately we were able to do it. I think we've hit some really good form at the end here and we'll be coming into this Grand Final with a lot of excitement and positivity.
"I'm so glad that we didn't have to play (Game 3) last Saturday considering we flew back from Perth on Friday. It makes it more of a level playing field with Adelaide because they won in two games, so I think both teams will go into this Grand Final with a whole week of preparation and I think that will help both of us.
"Adelaide are a great team and obviously have done so well to get to the Grand Final and I think a lot of people didn't tip them to be in there but their starting five is really strong with their two imports in the big positions then the Australian guards – they've got a really good team.
"It's hard to shut down because they've got so many scoring options and threats and their offensive transition game is really strong, so we'll definitely look to limit that and get them to try and play more of a half-court game."
Lauren Nicholson, Adelaide Lightning: "It (Grand Final week) is a really exciting feeling. I was having a talk to (coach Chris Lucas) about it and it does feel like a regular week still but I'm sure by the end of it the nerves and excitement will start kicking in. It feels great and there's a really good vibe in our group at the moment.
"(After winning in two games) we had a couple of days off over the weekend, it was good for our recovery, then back into it Monday. We got after it Monday and Tuesday then backed it off for the rest of the week in preparation for the game.
"We're a really strong group, there's a lot going on behind the scenes and we don't really know much about it to be honest, we just keep trying to focus on every single game and I guess that stuff will be sorted out after the season.
I do think we can snatch Game 1, it will be tough – Canberra are a great side and they're playing really well at the moment but I think we're all in pretty good form too and I think that showed over the series against the Boomers. If we can get this Game 1 I think we'll be in pretty good shape, that's what we're after and hopefully we can get it."
Listen to Mariana Tolo and Lauren Nicholson on The WNBL Show here.
The WNBL Show airs every Tuesday during the Chemist Warehouse WNBL season.