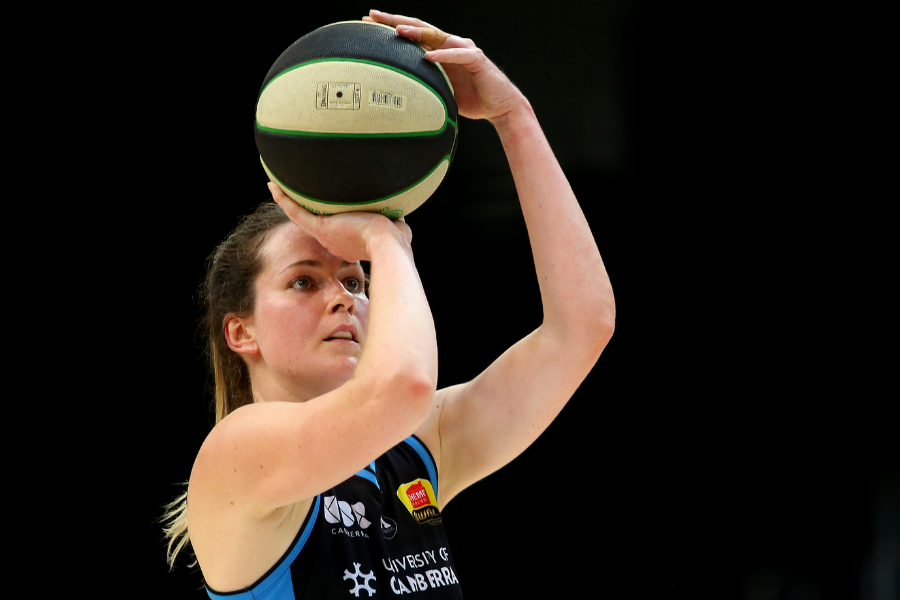 November 1, 2020 | WNBL news
THE Fire may have the home court advantage courtesy of the WNBL hub, but Keely Froling hopes to steal some of that edge away.
North Queensland will host the entirety of the season, presenting the perfect opportunity for the Townsville product to defending the championship in her home town for the Canberra Capitals.
And across enemy lines, twin sister Alicia will return from injury for Bendigo in the revised competition, having linked back up with the club last week.
The Spirit forward has endured what Froling described as a "horror run" — first wrist surgery depriving her of last WNBL season, then the pandemic delaying her return to court even further.
But the 24-year-old has used the time to put herself in peak physical condition, and her sister believes when the pair meet it will be a dynamic contest.
Family and friends will undoubtedly fill Townsville Stadium when the respective sides clash, regardless of the fact the Fire will not be taking part in the spectacle.
Given there were times she thought the season may not go ahead, Froling said a hub was the obvious preference and was set to thrive with the pseudo home court advantage.
"It was really hard, I think being an athlete you're always working towards a goal – this tournament or this season – and it was a really weird time to not know that," Froling said.
"We were just training to keep fit and ready for the next thing, but there were days it was hard to get that motivation – what am I doing this for?
"I'm really glad we could get something happening with the (hub) – if we had to leave it another few months I would've gone stir crazy."
With games to be played out of Townsville, Cairns and Mackay, the competition will begin on November 12, with all 60 fixtures to be played in a six week span.
Such a rigorous schedule could typically present player welfare issues, but Froling believes it could give young, up and coming talent opportunities they previous would not have.
"It's unknown isn't it? I don't think we've ever played that many games in that may days," Froling said.
"Even in tournaments overseas no one plays that many games; it's an unknown but we're preparing for as much as we can and will deal with it as it comes.
"It makes you a little nervous you can say, but we want a season and there was no other option.
"Now younger players have to full that, and now you're adding on this high load and you have to rotate players.
"I think it will be really good for them, a great confidence booster, and an experience they may not have got in a regular season."
Story Credit: Townsville Bulletin