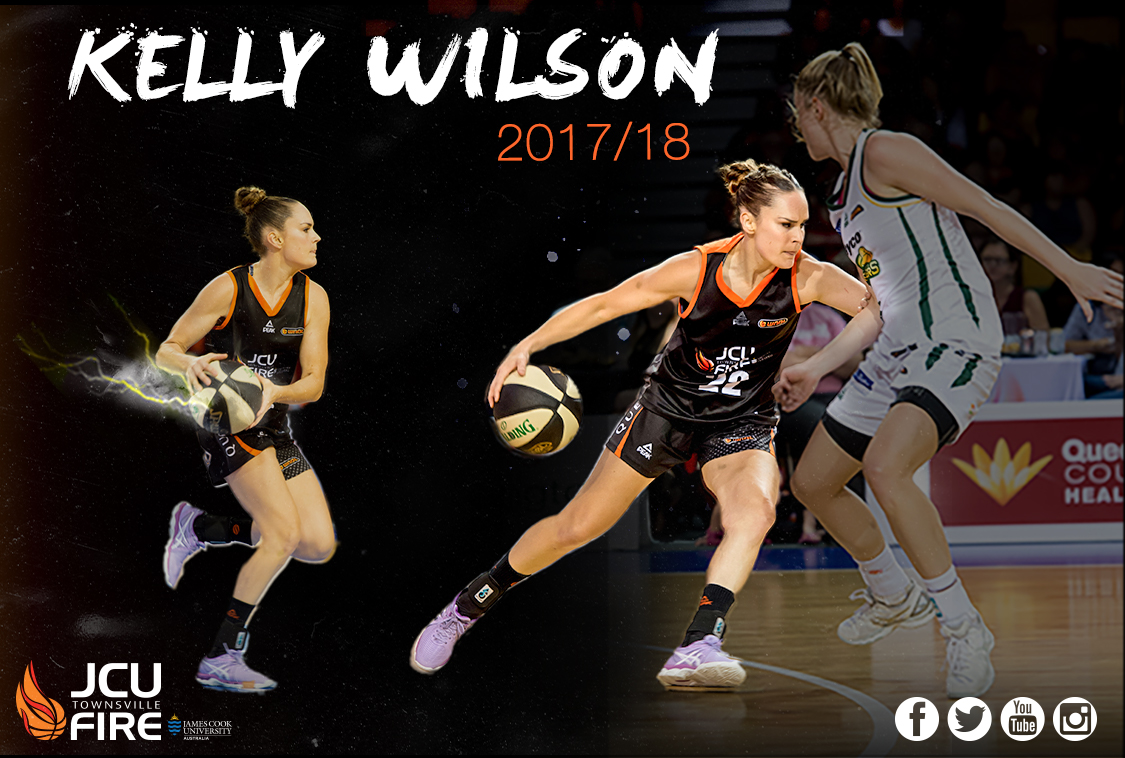 May 11, 2017 | WNBL news
Dual WNBL championship winner Kelly Wilson has re-signed with the JCU Townsville Fire for the 2017/18 WNBL season.
The former Opals point guard, who steered Bendigo to back-to-back WNBL titles in 2012/13 and 2013/14, will extend her WNBL career into a 16th season after an injury plagued 2016/17.
The 32-year-old joins a star-studded Fire roster that is headlined by five-time WNBL MVP Suzy Batkovic, as well as championship winners Micaela Cocks, Darcee Garbin, Cayla George and Mia Murray.
Collectively, the FireÕs first six signings boast 13 championships and more than 1300 games between them.
ÒKelly is one of the most experienced Ð and proven Ð point guards in the WNBLÓ Fire coach Claudia Brassard said.
ÒIt was a tough year for her last season, but having enjoyed a freshen up, sheÕs feeling great and we canÕt wait to see her leading our team again.
ÒSheÕs such a great leader on the floor and we look forward to welcoming her back to the Fire.Ó
As it stands, Wilson will become just the ninth player in history to reach 350 WNBL games next season, with the playmaker joining the whoÕs who of the competition.
Having entered the season carrying a shoulder injury before suffering a freak fractured leg, Wilson, who has spent four seasons with the Fire split between her championship years at Bendigo, said she was looking forward to returning to Townsville Stadium.
ÒI am thrilled toÊhaveÊtheÊopportunity to return to Townsville for the up-coming WNBL season,Ó Wilson said.
ÒI really enjoyed my time here last season.
ÒAfter missing a largeÊchunk of last season due to injury I am extremely motivated to return for the 2017/18 season.ÊThe Fire organisation, the fans and my teammates couldnÕt have been more supportive and I am very grateful that I will be re-joiningÊthe Fire family.
ÒTownsville Stadium is an amazing place to play, the Fire supporters are passionate and create a great atmosphere that is second to none in the WNBL.
ÒI look forward to working with my teammates and coaching staff inÊthe up-coming season, with theÊobviousÊaim of improving our efforts from last season.Ó