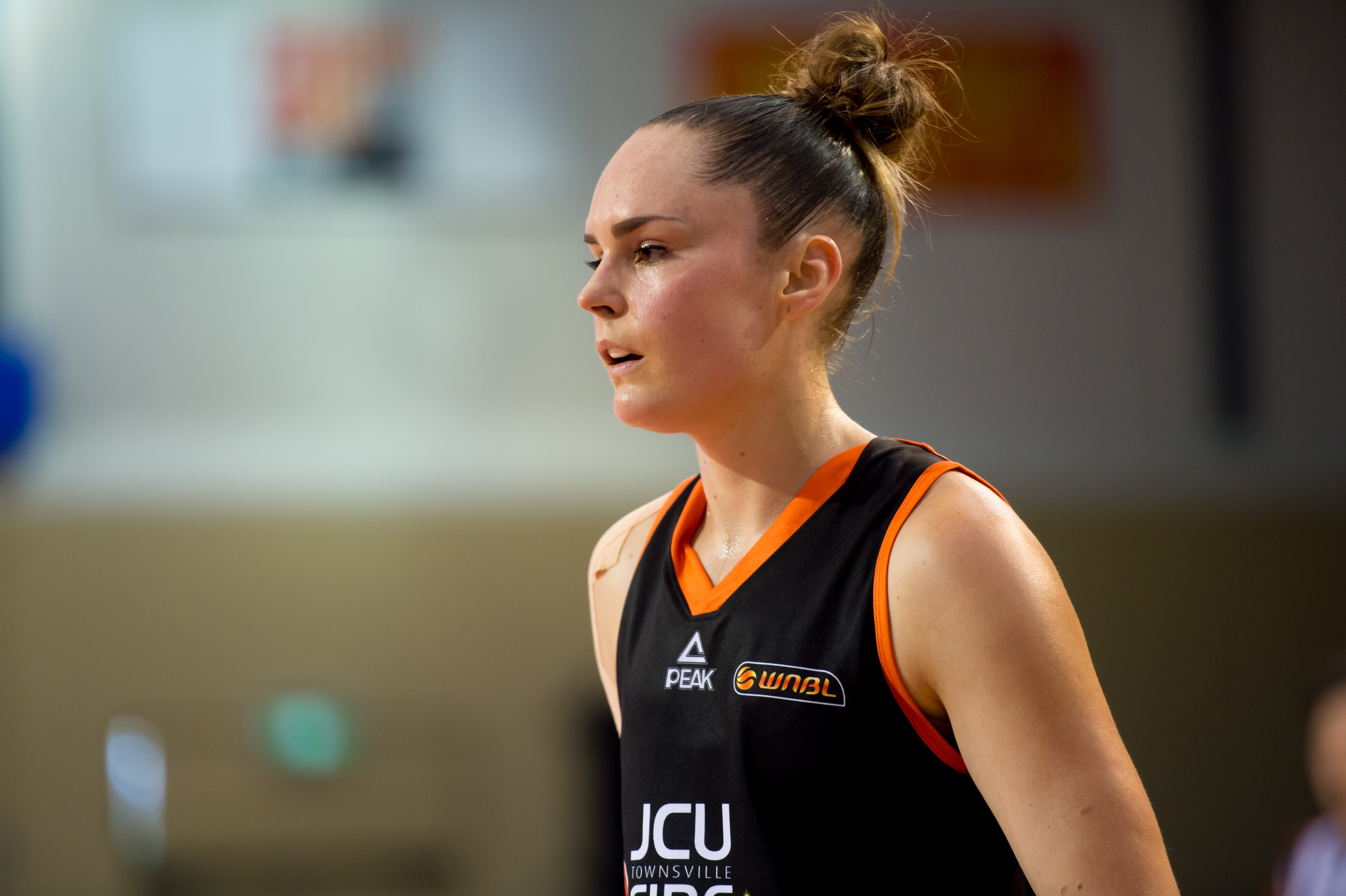 January 2, 2017 | WNBL news
Star recruit Kelly Wilson has resumed training for the JCU Townsville Fire in a bid to return to the court this Friday.
Sidelined since round five with a fractured ankle, Wilson enjoyed her first training session in close to eight weeks last night, taking part in 30 minutes of action as she eases her way back onto the floor.
Having originally slated a return on New YearÕs Eve, the former Opals point guard will liaise with the clubÕs medical staff later in the week before determining whether she will play against the University of Canberra Capitals on Friday night.
ÒItÕs one of those injuries where you just need to see how you pull up the next day,Ó Wilson said.
ÒI trained last night Ð pulled up okay this morning Ð IÕll do the same thing tomorrow night and see how I pull up on Thursday.
ÒItÕs more a case of seeing the physio and the doctor and see what they think.Ó
With the Fire riding a four-game winning streak, the dual championship winner is anxious to return to the court to aid their bid for a third straight title.
With the Capitals boasting one of the competitionÕs premier point guards in Lauren Mansfield, Wilson is well aware of the threat that looms.
ÒItÕs very unrealistic for me to think IÕm going to come back and have a huge impact (immediately),Ó Wilson said.
ÒTheyÕve got a great big in Marianna Tolo and good point guard in Lauren Mansfield and both of those girls hurt us in the last game that we played.
ÒTheyÕre a great team and theyÕve got great players and weÕre going to have to play very well to beat them,Ê but thatÕs why weÕre looking forward to playing them at home.Ó
The Fire host the Capitals at Townsville Stadium from 7pm on Friday night.
Click here to pre-purchase tickets to the Fire and the Capitals.