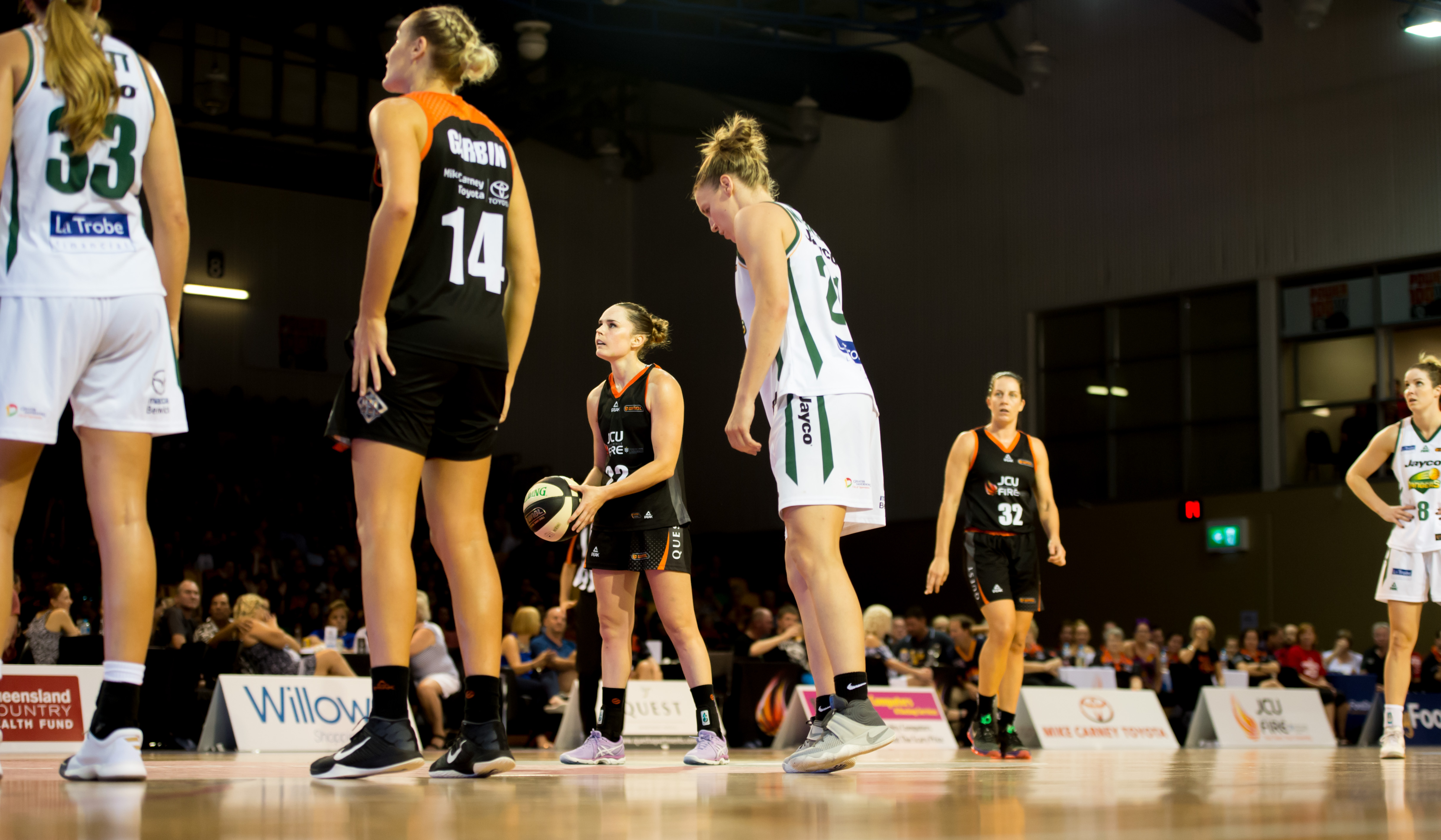 February 11, 2017 | WNBL news
A Kelly Wilson masterclass has the JCU Townsville Fore on the brink of a sixth consecutive post-season campaign following tonightÕs 83-66 victory over Dandenong.
The dual WNBL championship winner, now in the twilight of her decorated career, has had a treacherous season through injury but after being thrust back into the starting point-guardÕs role has re-captured her best form and has the Fire on the brink of a finals spot.
Wilson finished with 16 points, nine rebounds and seven assists without registering a turnover as she navigated the two-time reigning champions around the floor to be named the First Things First MVP.
Naturalised forward Kayla Standish top-scored with 22 points and nine rebounds, while skipper Suzy Batkovic recorded a double-double with 15 and 12 before being tossed from the game.
Showing their intent from the outset, the Fire came out all guns blazing, just like they did six days earlier, and the Rangers quickly fell behind as Standish went to work.
A double-digit lead at the first change was consolidated in the second term as the Fire dominated the paint against their smaller opponents.
ÒI was really happy with the adjustments that we made from last week,Ó head coach Claudia Brassard said.
ÒWe looked after the ball a lot better Ð Kelly played a huge role in that I thought she was terrific tonight Ð but we were aggressive from the outset.
ÒSheÕs missed a lot of basketball this season but sheÕs starting to get back to the form we all know and that adds another high-quality guard to our rotation.Ó
The Fire continued to roll in the third term as the lead ballooned to 30 before reduced to 22 at the final change.
With the contest effectively over, there was one final twist as Batkovic fouled out to the ire of the home crowd and the Rangers capitalised to cut the margin to 10.
The hosts held their nerve as they killed off the contest as they moved a win away from the post-season.
Click here to see live stats from tonightÕs game between the Fire and the Rangers.