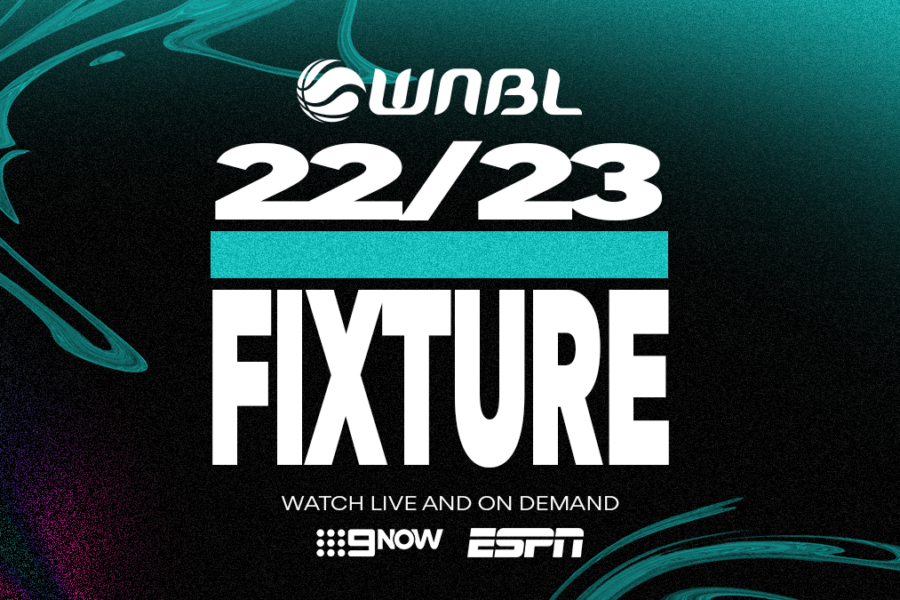 September 2, 2022 | WNBL news
In its biggest broadcast deal to date, basketball fans will have access to more free-to-air WNBL action than ever before, as the league partners with ESPN and Nine for the next two years. The WNBL is also set to return to a full 16 round home and away season, tipping off on November 2nd.
Across the 22-23 and 23-24 WNBL seasons, fans will once again be able to catch all 84 regular season games plus Finals live, with 68 games on Nine's free streaming service 9Now, and 16 on leading sports network ESPN.
The WNBL will join the NBA, NBL, WNBA, FIBA and NCAA Basketball at ESPN's Home of Hoops.
For the first time, ESPN will air WNBL games, with a featured Game of The Week live every Wednesday night, exclusively.
ESPN will also air the WNBL Finals in full, with selected matches also available on 9Now.
This broadcast deal provides basketball fans more opportunity to keep up with Australia's elite athletes, as eight Australian Opals, including five-time WNBL Champion Lauren Jackson, are locked in to return to the WNBL for season 22/23 after the home court FIBA Women's World Cup in September.
On top of showing the games live, both ESPN and Nine will profile the league via on air programs and digital channels, providing a significant platform for the WNBL to increase its visibility and reach. This will provide more value for existing partners of the league and Clubs, and exciting opportunities for new partners.
Season 22-23 will launch in the West with the grand final rematch between Perth Lynx and Melbourne Boomers to open round one. The Southside Flyers, featuring Lauren Jackson, will tip off their season on Sat 5 November with a game at their new home stadium, the State Basketball Centre. Townsville Fire's New Years Eve game will feature in the fixture once again.
Head of WNBL Christy Collier-Hill is excited to welcome ESPN and Nine to the WNBL.
"This deal gives us a home for the next two-years, which provides us with an enormous opportunity to really lift the profile of the league, the Clubs, and the incredible athletes that are part of it.
The WNBL highlights some of the best basketball players in the world – Australian Opals, WNBA and international superstars. We want as many people as possible to be able to see these amazing athletes in action on and off the court, and this new broadcast deal provides us with that opportunity."
Senior Vice President & Managing Director for The Walt Disney Company in Australia and New Zealand, and local Head of ESPN, Kylie Watson-Wheeler, said: "We're excited to partner with the WNBL to bring even more basketball action to ESPN as Australia's 'Home for Hoops'. With the addition of the WNBL, ESPN will now broadcast all the major female basketball competitions worldwide, including the WNBA, NCAA and FIBA International Basketball.
"It's an incredible time for women's basketball with the FIBA Women's World Cup set to be played in Sydney this coming September. The WNBL is getting better and better and quickly growing its passionate base of supporters and we're thrilled for fans to see it all on ESPN."
Nine's Director of Sport, Brent Williams, said: "Nine and Wide World of Sports are thrilled to be partnering with one of the strongest, elite female basketball competitions in the world. 9Now will provide the perfect destination for new and emerging fans of the WNBL to engage with the sport they love, at any time and on any device they choose."
Basketball Australia CEO, Matt Scriven said: "Despite an incredibly challenging 21-22 WNBL season due to COVID, the league continued to experience growth with more fans watching the game and engaging digitally than ever before.
"These new partnerships provide an incredible opportunity for fans old and new to really get involved in a more accessible way than ever before.
"We're excited and grateful for the support of ESPN and the Nine Network and look forward to continuing to build this fantastic league with them."
The WNBL is also working with JAM TV as the league's production partner for the next two years.
Cos Cardone, CEO of JAM TV, said: "It's such an exciting time for the sport. To add the WNBL to our growing slate of live sport production is a great honour for our team and we're excited to bring our creative talent, passion for storytelling and live broadcast production expertise to the competition.
"We look forward to taking it to the next level for all fans on various platforms in conjunction with Basketball Australia, the league itself and their broadcast and streaming partners."