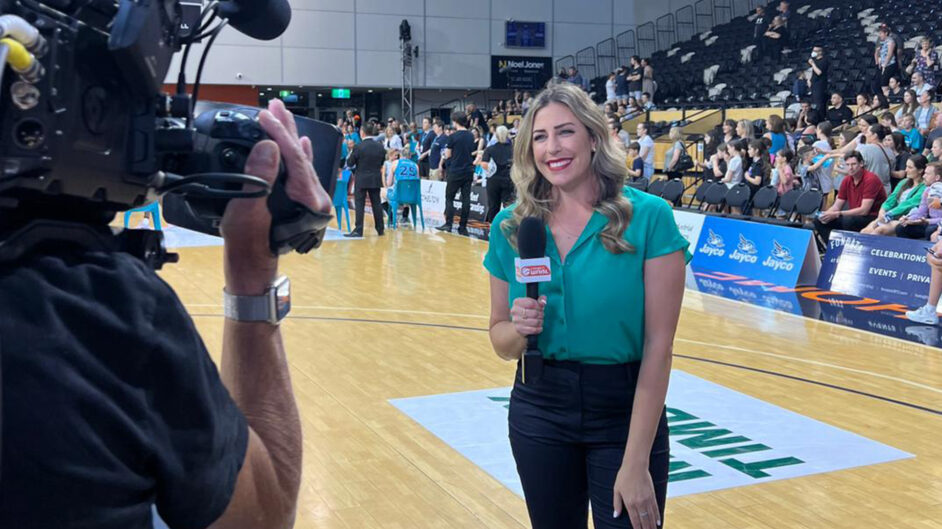 November 25, 2022 | WNBL news
The Cygnett Women's National Basketball League (WNBL) has partnered with Sportscraft and Mathers to dress the league's commentary team for the 2022-23 season.
The WNBL's team of studio callers and sideline reporters will deliver game insights and commentary dressed in the modern and sophisticated style Sportscraft is known for delivering.
The new-look commentary team highlights a variety of expert commentators, Australian basketball legends and media professionals.
As part of a league-first initiative, fans tuning into WNBL broadcasts will receive live updates from sideline reporters comprising of former WNBL players and coaches, and experienced basketball media personalities.
To take care of the sideline reporters working on their feet, Australian shoe retailer Mathers will complete the gameday outfits with footwear designed for lasting comfort and effortless style.
Head of the WNBL Christy Collier-Hill looks forward to providing WNBL commentators with top-quality attire for game days.
"There's something about a good outfit that makes it feel like gameday!" said Collier-Hill. "Our sideline commentary team have been doing an amazing job providing important court-side insights this season, and it's now a pleasure to be in partnership with Sportscraft and Mathers to provide premium clothing options for our team. Look out, gameday fashion lovers, we're bringing some new contenders to the competition."
On the new partnership, the General Manager of Sportscraft Haylie Sullivan added: "At Sportscraft we believe sport is a huge part of the Australian lifestyle and it brings families and communities together," said Sullivan. "It's part of our heritage and DNA as a brand and we are proud to be partnered with the Women's National Basketball League. Good luck to all teams! We look forward to a long partnership ahead."