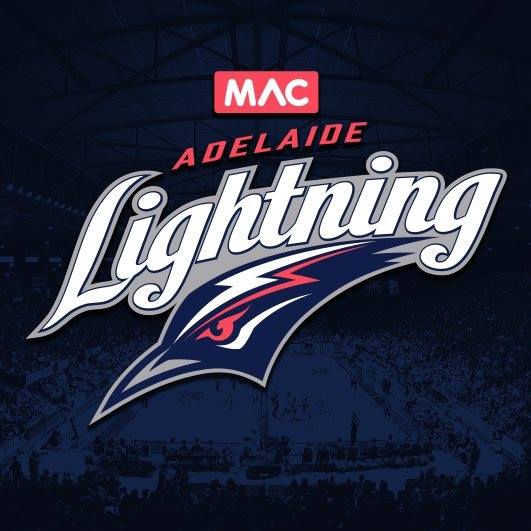 September 20, 2017 | WNBL news
Preview the 2017/18 WNBL season for the MAC Adelaide Lightning as they look to bounce back into the top four this season.
MAC Adelaide Lightning
Last Year: 3-21, finishing 8th.
Returning: Chelsea Brook, Sarah Elsworthy, Laura Hodges, Jess Good, Shannon McKay.
Newcomers: Abby Bishop, Aimie Clyesdale, Ruth Hamblin, Nicole Seekamp, Natalie Novosel, Lauren Nicholson, Vanessa Panousis.
Fixture:
The Lightning have the chance to get their season off to a great start with four home games from their first five outings to tip off season 2017/18. The team then face a tough run through Round 5 and 6, as they visit Townsville, Dandenong and Melbourne over a seven-day stretch.
Strengths:
Adelaide has been busy over the off-season, recruiting court wide talent to their roster. Aimie Clydesdale and Natalie Novosel have joined from Dandenong, Ruth Hamblin has come across from Perth and Lauren Nicholson joining from Sydney Uni. Hamblin will fill out a monster front court of Abby Bishop and Laura Hodges with Hodges sure to enjoy a lesser load in the paint this season compared to last year.
Nicholson is a flat-out scorer, shooting 48% from the field and 42% from deep last season while proving she is not afraid of the big stage with eight points per game in the Grand Final series. Clydesdale has also made the move to step out of her comfort zone and will be full of confidence after helping the Emerging Opals to a gold medal win at the 2017 World University Games; success that was shared alongside Lightning team mates Chelsea Brook and Vanessa Panousis under head coach Chris Lucas. After a stint in Poland, Nicole Seekamp has returned to her roots with a position in the Lightning and her perimeter defence alongside Novosel will be critical to the club's chances this season. Seekamp can score as well but loves to dish, breaking the South Dakota University single-season assist record in 2015/16.
Weaknesses:
With a lot of new faces, it could take the Lightning a little while to synchronise on court and they cannot afford to miss out on their home court advantage through the opening rounds. While Coach Chris Lucas recovers from his surgery, Marcus Wong has a big job to pull the team together and it will be up to their back court to balance the floor alongside what looks like a very intimidating forward line.
Watch out for…
Abby Bishop underwent surgery during the off-season and may starts the season slow. If her fellow front court team members can keep the ship steady, she could be the player to lead them back to the finals this year. Bishop is the only player not named Suzy Batkovic to win an MVP in the last six seasons when she led the league for points and rebounds with 23 and 10.6 respectively in 2014/15. Still just 28 years of age, Bishop has the size to contend with the best in the league and will be aiming for at least a double-double average this season.
Predicted Finish:
With the roster they have put together, Adelaide could bounce back into the top four and reach their first playoff series since 2012/13. They have a healthy mix of experience, in the form of Hodges and Bishop, while Lightning fans will quickly get to know the likes of Nicholson, Seekamp and the promising 2016/17 Rookie of the Year Runner-Up Sarah Elsworthy. It may take a couple of weeks for the team to come together on court but the Lightning look ready to strike this year.