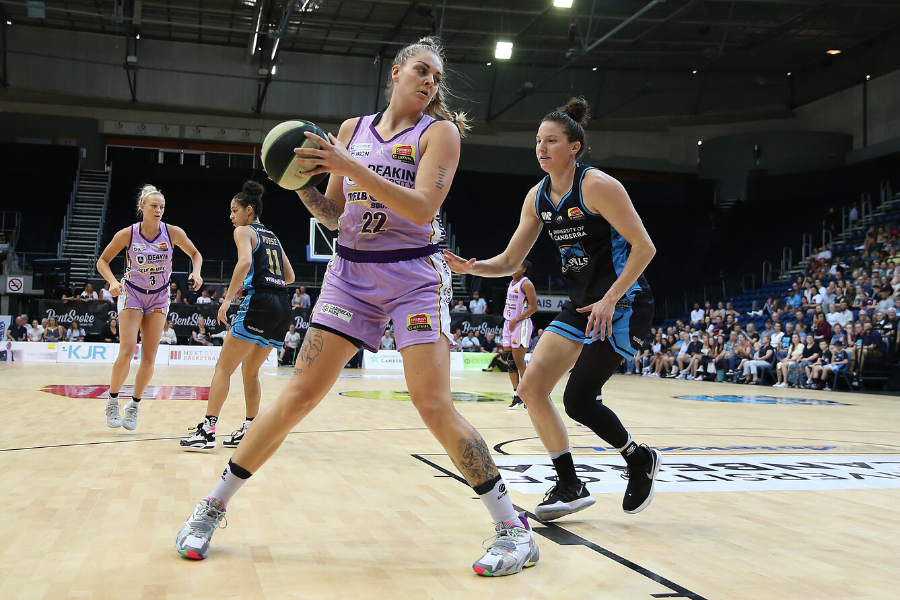 April 2, 2020 | Melbourne Boomers news
Written by Basketball Australia
You know her as a Deakin Melbourne Boomer and a Chemist Warehouse Australian Opal, but did you also know Cayla George is a successful and innovative entrepreneur and business owner?
The bubbly, bright and fun-loving Cayla George offers a whirlwind of talent on the court but brings another level of passion to her businesses.
George has two businesses on opposite ends of the spectrum. Rehmee and Coco, an online store which sells different apparel, candles and other goodies, and CaylaGeorge.com, a mentored basketball program among other services for young female ballers.
Rehmee and Coco (R&C) all originated from George's hobby of making soy candles.
"When I was younger, I used to love Subway, and I always wanted to own multiple franchises. That's where my business mind started. As I got older, and while I was playing in Townsville, I decided to make some soy candles. It turned out most of the team wanted to buy them off me!" George says.
"I got a real rush from making something that people wanted. So, from there, I put together a business plan. Without really knowing what I was doing, I grinded away with my side hustle for a while, until I went back overseas to Hungary to play."
"During this time, I employed my sister Ebony to continue to make the soy candles, melts and diffusers."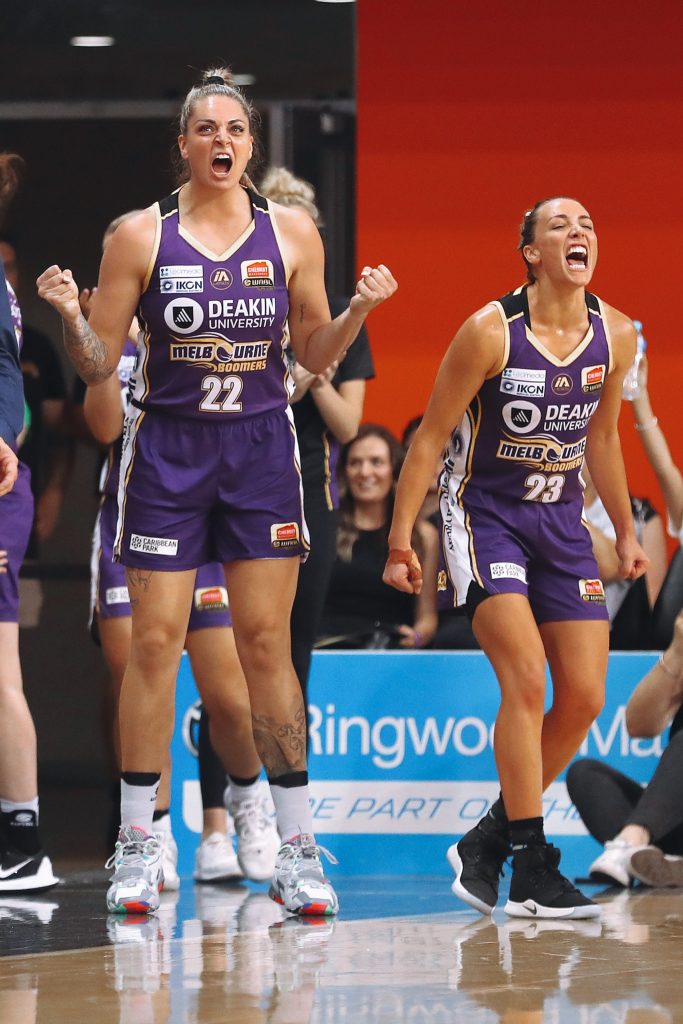 "While overseas, I created an apparel line, had a website created and continued to learn daily about how to run a business."
"I tried to keep my brand style very monochrome initially with black and white soy candles, and then also black and white apparel."
"But, after some brand mentoring, I decided to add some colour! I then added the rose gold and concrete candles, along with my Agape and Creation apparel collection, which were much more versatile."
"As I have journeyed with this business, I have certainly changed the direction. I have slowly phased out the monochrome and I am adding more vibrant statement pieces. I have a new apparel collection coming out soon which I'm really excited about, stay tuned!"
George is looking to have her own shopfront for her R&C brand eventually.
"For R&C, the long-term goals would be to move into a warehouse and have a shop-front. This is tough while I'm still playing, but it's certainly something that I have already been looking into."
As well as her online store, George's newest business initiative, CaylaGeorge.com (CG), is one that really engages her basketball fans and other young hoopers.
"I want to help these young girls understand their self-worth when they lack confidence. I want to show them the commitment it takes to achieve their dreams and that they are reachable, on and off the court."
"I want to give them an understating of what a successful team culture looks like and how each one of them can help lead that. I'm making myself accessible to these girls, to ask me questions about my journey. I have been so blessed in my career, and I want to be able to share with these young girls about the highs and the lows and where I'm at today! I also want to hear about their journeys so far, and what they want to achieve."
In terms of what her site offers, George has many packages and offers to female ballers of all ages.
"I offer a few things on my website, including individual workouts, personalised messages, FaceTime chats, and team trainings where I come hang out at your team session and run you through some drills! However, my main reason for starting this was my CG 4-week online program."
"This is a super interactive program where I add the girls to a private Facebook group so that we are like a team or a mini-community and I go live 3 times a week. These lives chats will show my basketball workouts, gym workouts and a Q&A with another pro-female hooper from around the globe each week.'
"During all the live chats, the girls can ask me questions in real-time and can have a conversation with me. I also get the girls to set goals and we discuss their goals each week. So, they get to see what it's like to train like a pro-hooper and what experiences they can expect."
Even with the current changes around the globe, George has modified her programs so that they are still accessible.
"I have started my second online program this week and have a great bunch of girls that are interacting really well in our group! We have some great questions being asked, along with some amazing goal setting."
"I have been doing some random cooking 'Iives' as well which is a bit of fun! And we have the time right now! During my workout 'lives', they are all super encouraging while I'm puffing and sweating it out! I love it! One of my favourite parts about this program is after my workouts the girls will post their CG workouts and send a photo or a video of them doing it! I love it! This program is actually inspiring me more than these girls even realise."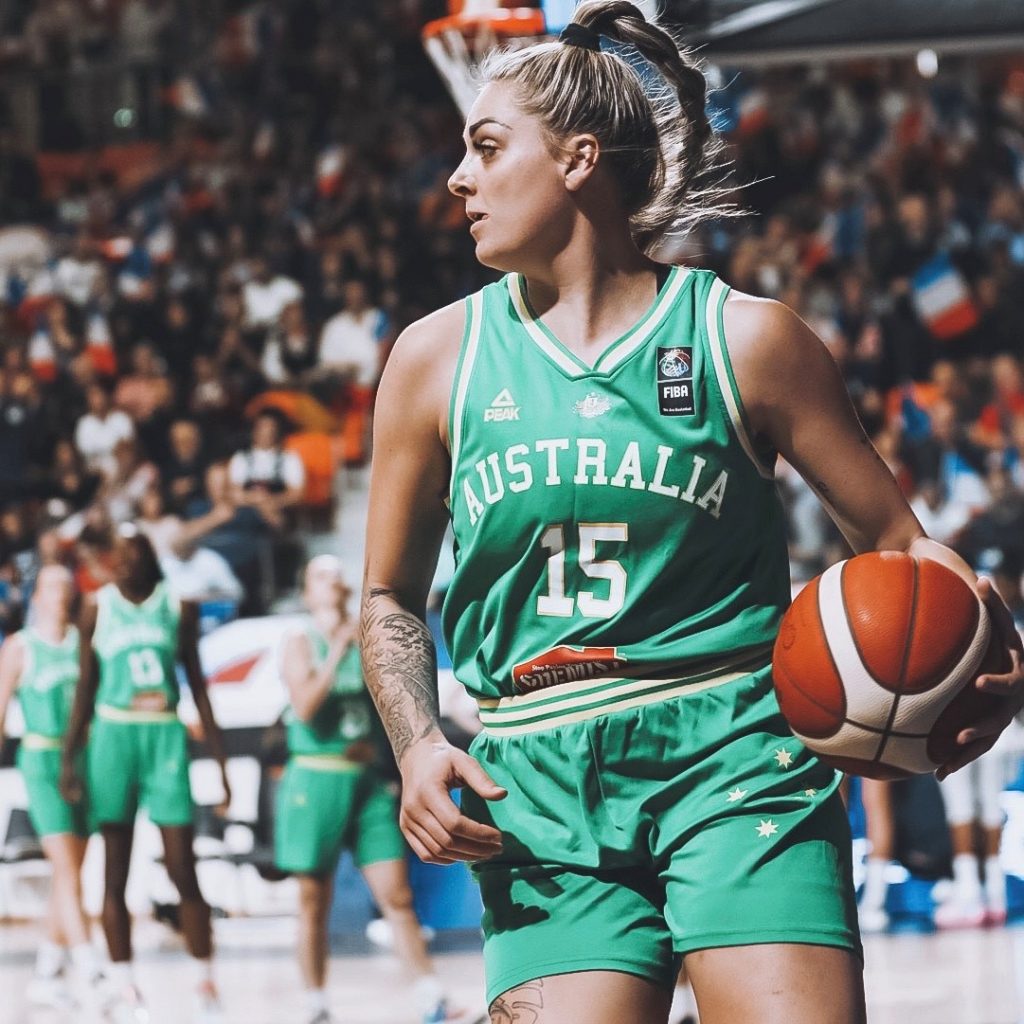 As a full-time professional athlete in the WNBL, an Australian representative and having played in international leagues, George is a busy woman, so running two businesses can be a challenge.
"It is certainly easier to manage with all this free time now, but I think I have pretty decent time management so even before this period of time I would just make it work."
"As athletes we train a lot, but we also get a lot of downtime, so I would often use that time to get stuff done. Sometimes R&C wouldn't get as much love as CG because that was keeping me super busy as I only launched it in November last year."
"I have my sister Ebony who helps with a lot of the R&C stuff too. I will say running a business isn't for everyone. It's tough and it's a grind. And there are times where I wonder why I even started, but I quickly bounce back from that mindset and keep pushing forward."
Looking forward, George has big plans for her platforms to grow.
"Long term goals would be to continue to grow the online program, have a CG program base in each state, to run CG CAMPS all across Australia, and to take this overseas."
George, keeping herself entertained at home, also sends her best wishes to everyone during this challenging time and encourages us all to keep positive.
"I'm currently staying pretty isolated in my house! I just purchased a hoop for my driveway as I'm craving to play! I like routine so I try to create a mini routine here at home, so I don't go crazy."
"It's such a strange time for everyone, don't forget to reach out to your family and friends while we are isolated! Also if you could please just take the toilet paper you need, Thank you!"- CAYLA X