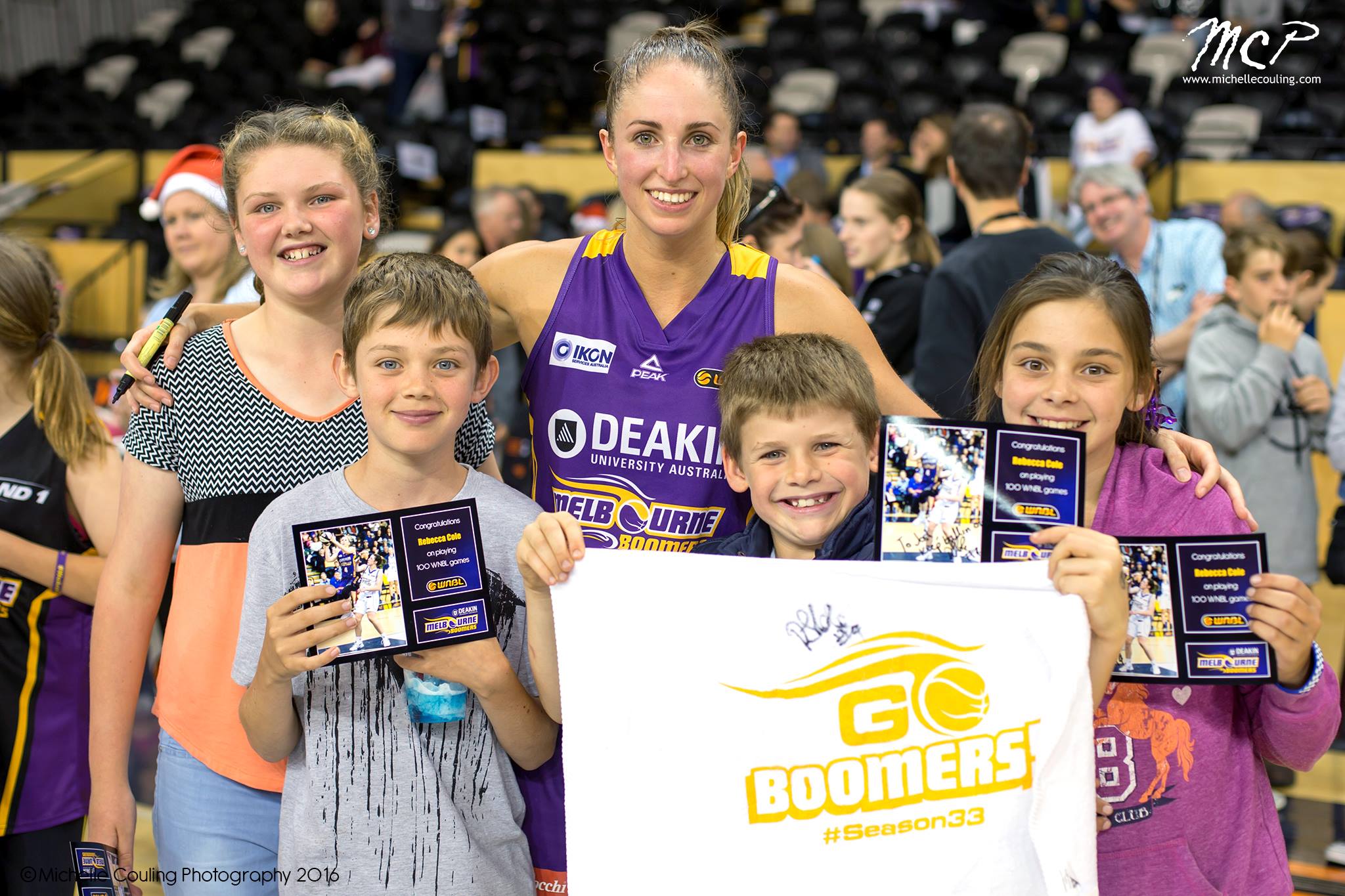 March 29, 2017 | Melbourne Boomers news
Melbourne's focus on building a strong, sustainable and successful future has netted a sixth player for the 2017/18 WNBL season with Bec Cole committing to a fourth season in purple. After missing the 2015/16 season due to injury, Cole bounced back last season and progressively found her feet again at the top level, finishing the season with a number of powerful displays that showcased the talent her legion of fans enjoy coming along to watch. The Nunawading junior is currently playing for Eltham in the Big V and has started the WNBL off-season in hot form, dropping 89pts in two games, including 50pts last week in one of the league's best ever individual performances. For Coach Guy Molloy the rise of Cole has taken some time, but with the energetic guard fit and healthy he knows the Boomers will be better for it. "Bec Cole is an inspiration at the Boomers," said Molloy, adding "The 2016/17 season was a comeback year after ACL surgery and pleasingly Bec found strong form and touch, particularly through the last third of the season." "We expect Bec will be set for a massive WNBL season when we return to the court later this year. I know the Boomers family will be very happy to see her back out there for her fourth season with Melbourne." The desire to keep improving and to help her beloved Boomers and teammates reach the top sits high on the list of priorities for Cole.
Ê Ê
"I'm happy to be a part of the Boomers family for another season, the club is growing and developing in so many exciting ways," said Cole. "I'm thrilled to be involved in the process and a part of this journey, I'm ready to help lead my team in anyway possible and with the line-up that management is putting together we have a very positive future ahead of us," added Cole. "Guy is helping me take my game to another level this off-season and I'm determined to make my mark in the league. It's going to be a great season for the club and our loyal fans. I can't wait to get started." The Melbourne Boomers have now announced six players for season 2017/18 - Monique Conti, Jenna O'Hea, Britt Smart, Maddie Garrick, Bec Ott and Bec Cole. Further announcements are expected shortly.