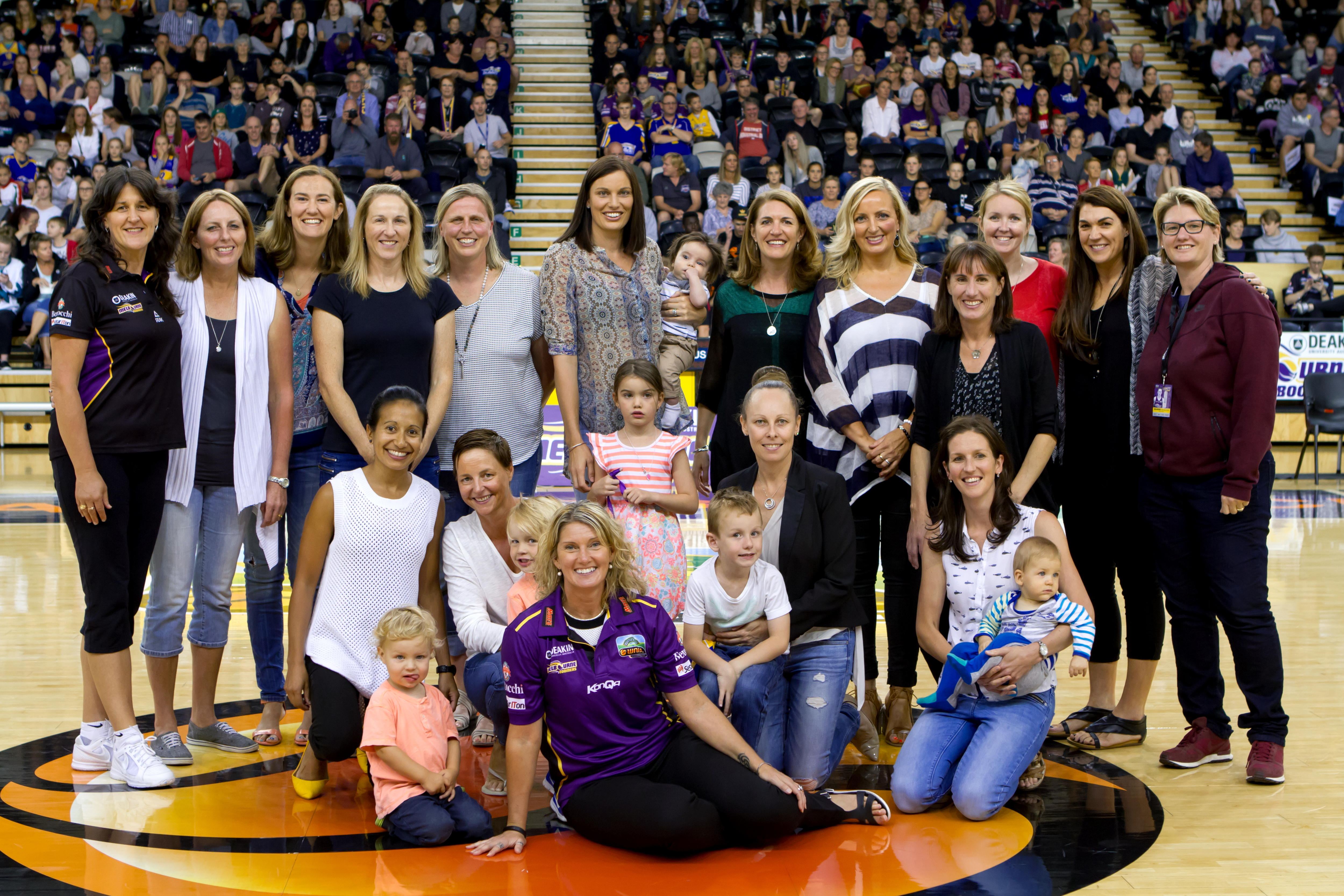 February 6, 2017 | Melbourne Boomers news
The Deakin Melbourne Boomers will recognise its past players annually following the announcement that the club's final regular season home game each season will be dedicated to every player who has represented the Boomers in the WNBL. The club's final home game this season will be on Saturday February 18 against Bendigo and General Manager Justin Nelson hopes to see quite a few past players come along. "Given we've been in the WNBL for 33 years it would be a fair assumption that the Boomers have had more players than any other club, so we want to welcome them all back each season with a game held in their honour," explained Nelson. "Every year our final home game in the regular season will be dedicated to our past players. It is an open invitation to all of them, and their family, to come and join us. No doubt they'll also enjoy catching up with each other." Nelson said the event would include all past players coming out onto centre-court to be acknowledged by the crowd. "We had a past players day last season and the crowd loved seeing all the former Boomers stars. It was really good. Last weekend we had Linda Brandt at our game, a 246-game champion of the club. We need to make sure we keep recognising all the players who have been a Boomer in the WNBL, they're a part of our family," added Nelson.
To help prepare for this season's Past Players game on February 18, the club would like to hear from all past players to help arrange some tickets and seating for them and family members. Past players are asked to contact the club at
melbourneboomers33@gmail.com
"We'll work hard to get the message out far and wide, but we would ask all of the former WNBL Boomers out there to make contact with us. We would like nothing better than to see as many as possible come along and enjoy the chance to catch-up and be recognised by the fans."