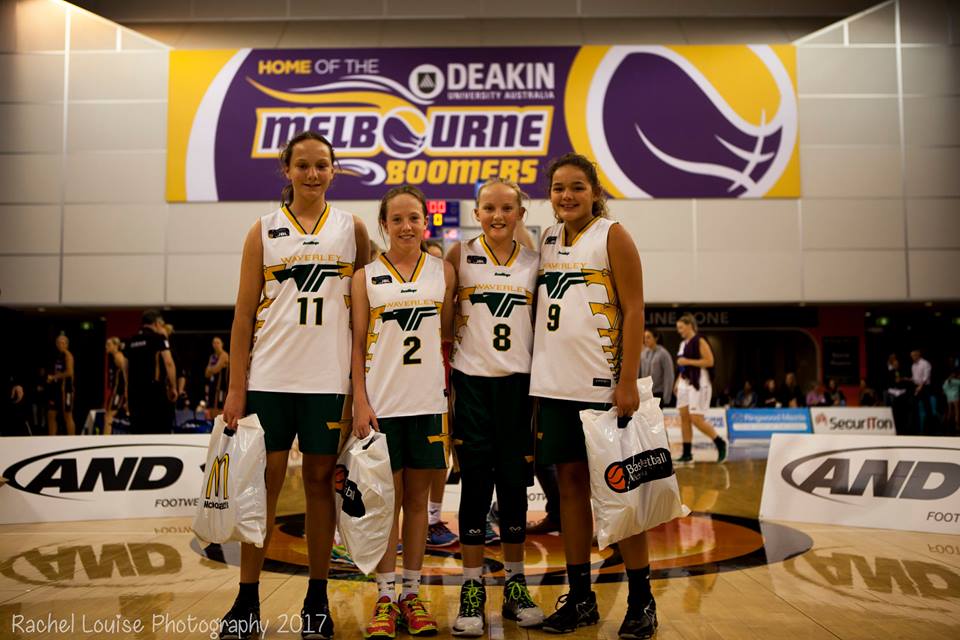 May 11, 2017 | Melbourne Boomers news
On the back of announcing three Development Players for WNBL season 2017-18, the Deakin Melbourne Boomers continue to search for future stars amongst Victoria's talent-rich junior and senior leagues. Of the 11 players currently on the Boomers squad, all bar one player has successfully made the elite-level after developing and progressing through Victoria's basketball pathway. It's a fact Boomers coach Guy Molloy says is "vitally important" to the future growth and success of the club. "There is nothing better in sport than growing your own crops and in Victoria we have all the right ingredients to produce elite level women to play basketball at the highest levels," said Molloy. "At the Boomers it is a priority for us to work closely with clubs, associations, grassroots coaches and the staff at Basketball Victoria to ensure we are across all the players coming through the system."
That research extends year-round, especially during the WNBL off-season when Molloy and Boomers GM Justin Nelson can be seen most weeks out at SEABL and Big V games. "I don't think a day goes by where Guy and I aren't talking about players in the SEABL and Big V leagues and we make it a priority to get to as many games as we can each weekend to look at potential WNBLÊplayers, and in some cases we have unearthed players who have gone on and played in the WNBL for us," said Nelson. "It is a process though and you have to be supportive and patient. There are players we keep tabs on for years as they progress through juniors. The recent launch of the Melbourne Boomers Girls Academy is also helping us identify players earlier." Over the next few months both Molloy and Nelson will continue to watch emerging players with positions on Melbourne's roster still to be filled. "We haven't finalised exactly how many players we will have on the full roster for next season. We have eleven at the moment including the three development players announced earlier in the week," said Molloy. "We usually aim for about fifteen players all up, but we'll keep working through that as we assess the players out there."
For Nelson, the focus on Victorian talent fits perfectly with the club's mantra to connect grassroots with the elite. "We are totally focused on grassroots basketball across Melbourne, we want all the kids out there being connected to the Boomers, our elite-level athletes, joining as members and coming to our games," said Nelson. "All of our players have progressed through junior basketball, they all started somewhere with stars in their eyes and wanted to reach the top. Just like the kids out there today, our players had role models and chased their dreams." "That's why it's important we keep working with clubs, associations and Basketball Victoria to find the next Maddie Garrick, Bec Cole, Monique Conti or Bec Ott," added Nelson. Are you a Boomers Member? Join today @
www.boomersmemberships.com.au
- Junior Season Memberships start from only $39.