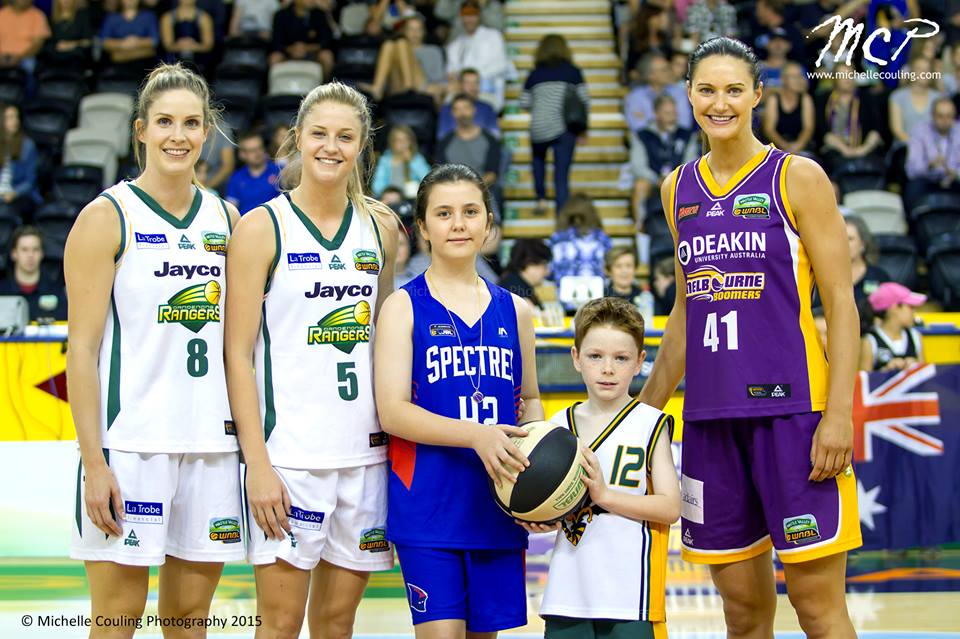 January 22, 2017 | Melbourne Boomers news
Junior basketballers wearing their club uniform will get free entry to the WNBL Australia Day Eve match at the State Basketball Centre this Wednesday night Ò and an opportunity to celebrate girlsÊand women in sport. Last year's inaugural Australia Day Eve fixture attracted the season's largest audience of almost 2500, a record organisers are hoping to top when the Deakin Melbourne Boomers take on the Dandenong Rangers in what has been dubbed "AusDayEve 2". Basketball Victoria is partnering the event, with free ticketsÊavailable at the door to boys and girls aged 17 or under wearing their own basketball club or team colours. Melbourne Boomers General Manager, Justin Nelson, said the event was a prime opportunity for clubs, teams and families to enjoy the excitement and inspiration that comes with watching professionals on court. "The pace and standard of play is just terrific, and kids can meet the players after the match, get autographs and have photos taken. There'll also be activities and competition for kids to participate in during the breaks. It'll be a lot of fun," he said. "We saw so many junior clubs represented in the stands last year. The chance for children to wear their own club or team uniform and gain free entry was popular. I think everyone was pleased to see the basketball community come together in such a positive way for women's basketball, and as a family outing it's very affordable and entertaining. "Australia Day Eve matches have the potential to become an annual marquee event for the WNBL, and there's nowhere better to hold them than in Melbourne, Australia's basketball heartland. "The feedback from all the players last year was also overwhelming Ò it was a real buzz for them to play in front of such a big crowd." According to the Australian Bureau of Statistics, Victoria accounts for about half of basketball's total registered players in Australia with as many as nearly 40 per cent being girls and women in some regions.
WHAT:
AusDayEve 2
WHO:
Deakin Melbourne Boomers vs Dandenong Rangers
WHERE:
State Basketball Centre, Wantirna South (parking is free)
WHEN:
Wednesday January 25
TIME:
7:30pm tip-off
TICKETS:
At the door or pre-purchase
HERE
.