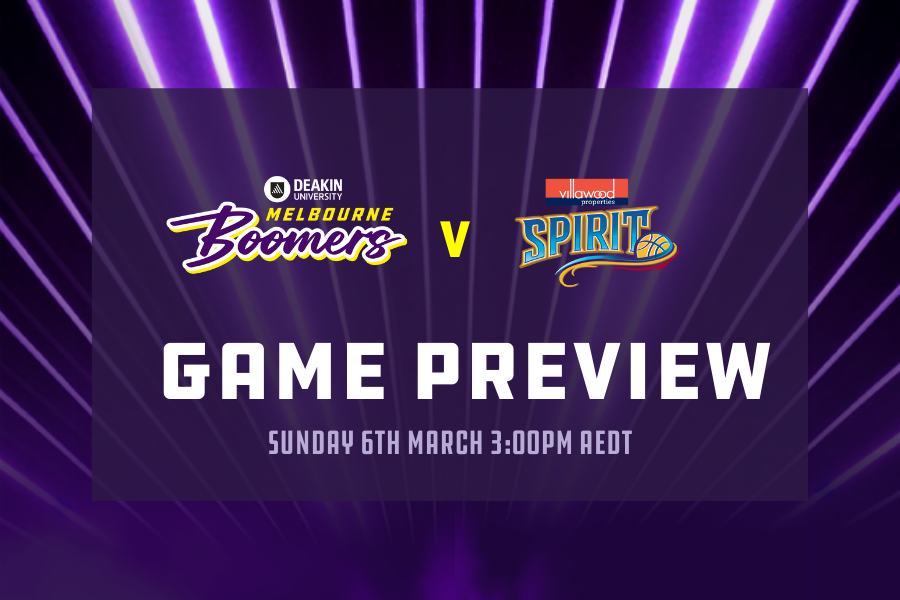 March 5, 2022 | Melbourne Boomers news
The Deakin Melbourne Boomers come up against the Villawood Bendigo Spirit tomorrow afternoon, at the Boom Box (Melbourne Sports Centre Parkville) as we also celebrate the 10th anniversary of the Bulleen Melbourne Boomers WNBL Championship win.
Having won the championship on the same very court a decade ago, the Boomers will take the chance to remember and celebrate the massive achievement for the club. This includes the current team suiting up in heritage uniforms.
The former team will also be in the building to watch what is sure to be a cracker of a game – both teams taking home a win each, for both times they have faced off so far.
Real estate at the top of the ladder has proven to be hotly contested this season, thanks to places being decided on winning percentage, and every game is now more crucial than ever before.
The Spirit have been red hot and in form of late, coming off the back of four wins to their last five matchups.
Everybody has been talking about Anneli Maley lately, and rightly so. The 189cm Forward is averaging 21.1 points and a staggering 15.9 rebounds per game.
With players like Maley at their best and hungrier than ever, the Boomers will have to do a solid job on offensive threats, both outside and inside the paint.
Limiting players like former Boomer, Maddie Garrick, and Tessa Lavey will also be crucial. The Spirit are proving a tough team to match up against across all areas of the court.
The home team return from a nail-biter of a battle against championship contenders, the UC Capitals, last week in Canberra.
We will be looking to continuing the offensive trajectory of the last couple of games, where the team has done a consistent job of moving the ball through hands, whilst maintaining sufficient spacing on the floor.
Sustaining this pace and flow to finish off plays will be crucial to make a winning impact.
The likes of Lindsay Allen, Cayla George, Tiffany Mitchell and Tess Madgen have, in the side's past two games, most notably maintained a level of composure and grit that has helped create the edge needed to lift the team and lock in crucial wins in the run up to finals, and this can't let up.
Head Coach, Guy Molloy, will miss this game due to COVID health and safety protocols. Guy is expected to return for the away game against Adelaide on the 13th of March.
Regular training & game coach, Paul Flynn, will assume Head Coach responsibilities for the game. He will be ably assisted by club stalwart, Assistant Coach, Larissa Anderson.
Round 13 game details:
Deakin Melbourne Boomers v Villawood Bendigo Spirit
Melbourne Sports Centre, Parkville
Sunday 6th March
3:00pm AEDT / 2:00pm AEST
Watch LIVE on Kayo