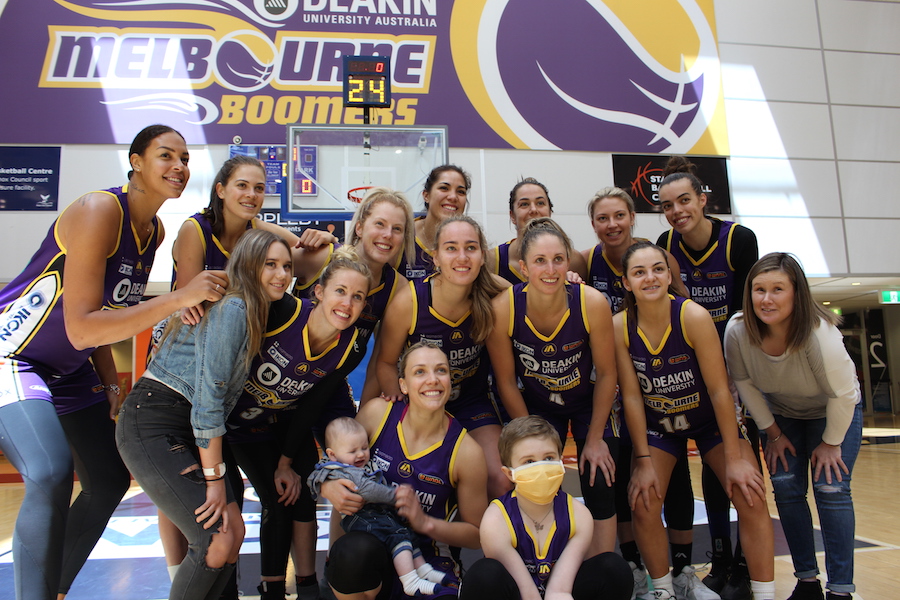 November 8, 2017 | Melbourne Boomers news
The Deakin Melbourne Boomers have created WNBL history today by signing nine-year-old Indyanna Harper to an official playing contract.
Indyanna has been fighting Bone Marrow Failure called Aplastic Anaemia, a relatively life threatening disorder.
The Geelong youngster will make her debut against Canberra on Saturday November 18, when she suits up for Melbourne's WNBL team to raise awareness and funds for Maddie Riewoldt's Vision (MRV).
The Boomers will also wear a special purple uniform on November 18, and ask supporters to also wear purple and 'Dunk A Fiver' to  donate $5 to MRV in support of research into bone marrow failure.
While the future looks bright for Indyanna thanks to a stem cell donation from her elder sister, not all young people with this condition do well. Maddie Riewoldt died of the exact same disease in February 2015. Maddie Riewoldt's Vision was established to raise funds for research into a cure.
Her brother, retired footballer Nick Riewoldt, said Maddie was a "competitive sports woman, including Basketball. Having this game in her honour is a calendar highlight."
"We went to the season opener of the Melbourne Boomers and have been counting down the days to the Purple Day Match. As a family, we couldn't be more grateful for this special game," said Maddie's mother and Deakin Melbourne Boomers Ambassador, Fiona Riewoldt
Nine Year Old Indyanna, who is still recovering from her transplant, is looking forward to the big day. The WNBL's newest star recruit was introduced to her new teammates today as the team stepped out in their purple uniforms for the first time.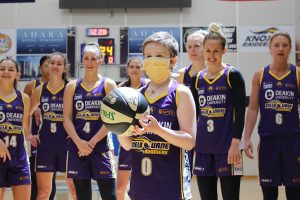 Nicky Long, CEO of MRV, along with terrific support from the Riewoldt family, is looking forward to seeing the Boomers and Canberra communities create a sea of purple at the game on November 18.
While Boomers coach Guy Molloy was yet to decide if Indyanna would take the court during the match, which will also be broadcast live on Fox Sports at 3pm, he did say that as a contracted player Indyanna needed to be "ready to go if her name was called out."
"Indyanna will be involved in everything asked of the team, including the pre-game and our extensive planning for what is another big game at the State Basketball Centre," said Molloy, adding "Once you put that Boomers uniform on you're part of a very special club. Indyanna has signed a legitimate contract, she is a fully-fledged WNBL player and we can't wait to have her in the Boomers family."
In support of Maddie Riewoldt's Vision, Indyanna will have Maddie Riewoldt's Vision above her number on the back of her singlet.
To raise funds for the cause, all  match worn singlets will be signed and Auctioned after the game. Head to the club's Facebook page to make a bid.
WHAT: Purple Game – Maddie Riewoldt's Vision
WHEN: Saturday November 18
WHO: Deakin Melbourne Boomers vs Canberra Capitals
TIME: 3pm @ State Basketball Centre
TICKETS: www.trybooking.com/BOOMERS