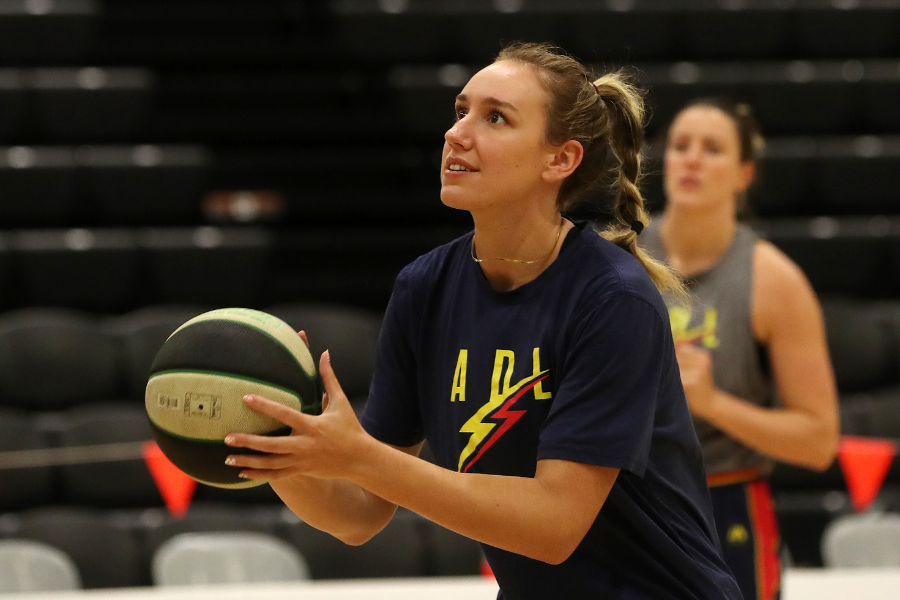 May 2, 2022 | WNBL news
The free agency period for the 22-23 WNBL Season is now open. At this time all eight WNBL clubs will be able to begin negotiating with any Unrestricted Free Agents.
View the full list of 2022-23 WNBL Free Agents here.
View the 2022-23 WNBL Free Agency Tracker here.
Entering its 43rd season, the WNBL is Australia's longest-running elite women's sporting competition and renowned as one of the leading women's basketball leagues in the world.
The 21-22 season saw the return of import athletes to the competition, seeing genuine WNBA superstars throughout the league.
With the FIBA Women's World Cup being held in Sydney this year, WNBL 22-23 should again see some incredibly high-calibre international athletes participating in the competition, as well as most of the Australian Opals team and squad.
There's never been a more exciting time to follow women's basketball.
This year's Free Agency List is headlined by a number of current Opals' representatives including Alanna Smith (Adelaide), Ezi Magbegor (Melbourne), Darcee Garbin (Perth) and Kristy Wallace (Southside).
Basketball Australia Head of WNBL, Christy Collier-Hill said:
"Off the back of the Women's World Cup in Sydney, season 22-23 of the WNBL is shaping up to be very exciting.
We should expect to see most of the Opals athletes playing – both current and emerging. Add into that world-class international athletes and it' shaping up to be the most exciting and entertaining WNBL season yet."
CAP & SALARY INCREASES
In line with the launch of free agency, is the release of the Salary Cap for the upcoming season, which for 22-23 increases to $430k per team (up from $420k in 21-22). As part of that each Club may designate a 'marquee player' of which $66.5k (15.5%) is included in the Cap. The minimum wage for the 22-23 Season also increases to $15k (up from $13.5k in 22-23).
Clubs' stipend contribution to athletes for Private Health Insurance also increases in the upcoming season, moving up to $200 per month per player (up from $100 in 21-22).
These increases provide more to existing athletes of the WNBL, and also provide greater enticement for those considering the league from both overseas and locally.
TEAM STRUCTURE
Teams will be able to contract up to two imports, which include those athletes that are not residents of the FIBA Oceania Region. League rules state that playing rosters must have a minimum of 10 contracted athletes.
Further to this teams can have an unlimited amount of Development Players, providing opportunities for young local players to train with a team, and be exposed to what it means to be a professional basketball player.
Broadcast details and the fixture for the 2022-23 WNBL Season will be released in due course.