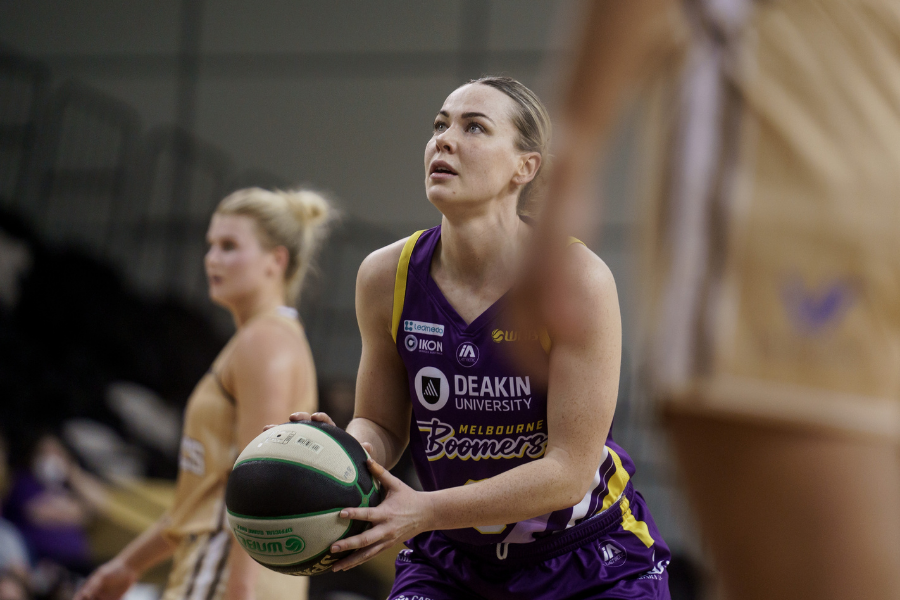 March 28, 2022 | Melbourne Boomers news
We have already achieved so much to be proud of in such a difficult season, but rolling with the punches isn't quite over yet!
What has changed?
Unfortunately, in events outside of our control, yesterday saw the postponement of the Semi Final game between the UC Capitals and the Perth Lynx.
It was game two of the best of three, Perth having won the first earlier in the week 91-77.
The UC Capitals have a number of team members who have tested positive to COVID, and others who are symptomatic and awaiting results (under ACT Government COVID Guidelines these athletes are not able to leave isolation until a negative PCR result is received).
This therefore has resulted in the team not being able to field the required number of athletes per the WNBL COVID Finals Protocols – to take the court.
The Semi Final series between the Caps and the Lynx will be reduced to a two-game series (with the winner determined per FIBA rules which is by points spread), the details of game two to be announced in the coming days.
What does that mean for us?
The WNBL Grand Final will remain as a three-game series.
Although our obvious preference is to stick to the original dates, Grand Final series dates will now be revised and released in the coming days.
Being the best places of all clubs – the series will remain as a home court advantage.
Member pre-sale tickets will launch 10am tomorrow (29th March) with a 10% discount by using the code: BOOMERSMEMBER
Tickets purchased will be embargoed and sent out at a date closer to the game.
We look forward to filling the stadium with Boomers pride and for our members and fans to bring the noise, as we cheer our team on to a championship!
The Boomers club and faithful have proven time and time again this season how adaptable we are in the face of challenges – and that won't let up now – we are Fearless for Finals.