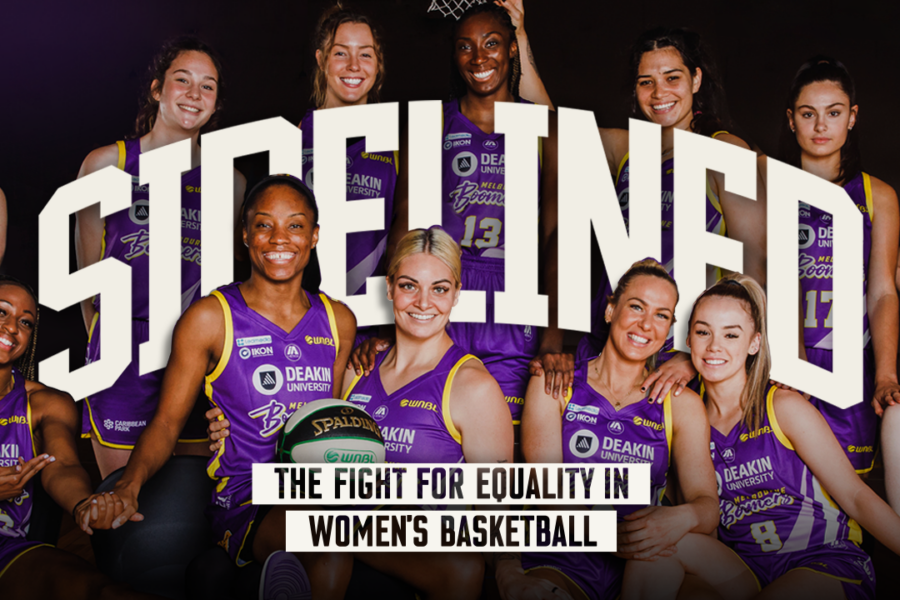 September 14, 2022 | Melbourne Boomers news
Producer Adam McKay discusses the documentary on the Melbourne Boomers' 2021-22 WNBL championship winning season that goes beyond basketball.
Author: Benjamin Mallis / The Pick and Roll
The golden age of sports documentaries has finally infiltrated Australian women's basketball.
An upcoming four-part documentary series titled Sidelined: The Fight For Equality in Women's Basketball provides a behind the scenes look at the Melbourne Boomers' 2021-22 WNBL championship winning season. Australian producer Adam McKay, who was embedded with the franchise throughout the campaign, has set out to document the Boomers' on-court endeavours, whilst also giving voice to the realities facing female athletes in the WNBL. Basketball is the subject matter, but there are deeper themes that underpin this project.
"This is not a basketball story," McKay told The Pick and Roll. "If you like basketball, there's lots of it in [the documentary] for you and I think you'll be very well satisfied. But at the end of the day, this is a human story."
Sidelined tells the story of an upstart Boomers team looking to claim their first championship in a decade. It's a sporting narrative that speaks for itself: a franchise devoid of recent success loading up with Olympians and world class athletes. It's led by a head coach, Guy Molloy, who has been with the franchise for nine years but never won an WNBL championship, despite widespread acclaim. That alone is compelling. Its's certainly familiar for watchers of sporting documentaries. McKay knew of these on-court themes when beginning the project, but quickly identified the chance for deeper meaning and messaging that would come to define the project.
"I thought the on-court storylines would be a compelling thing to follow," McKay explained. "Then sitting down after we greenlit the project, we really discussed what issues we wanted to talk about. I think the off-court issues, with the struggles, the challenges and the extra layer of obstacles these women face as female athletes, that really came to the forefront.
"We knew the on-court action was going to be there. WNBL is a great product. The Melbourne Boomers are a great product. There are Opals and WNBA stars everywhere. That was going to take care of itself. It was really like, 'alright, how can we spotlight these off-court issues and give people a perspective or an understanding into what these women face?'"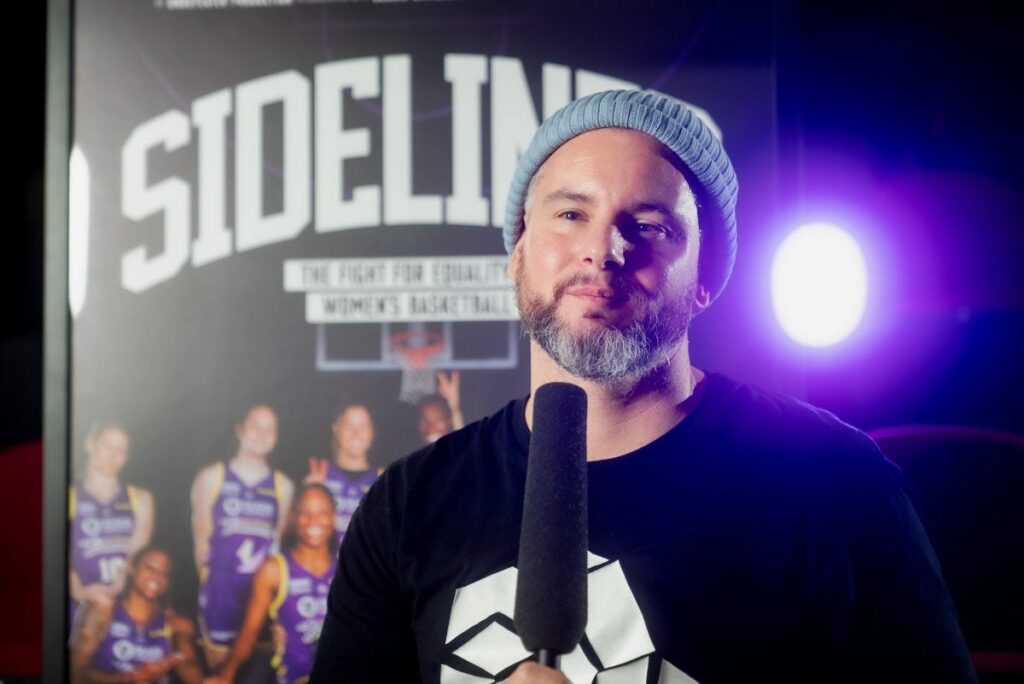 It's worth noting that McKay is a basketball lover first and foremost. His passion for the sport is transparent. McKay described himself as an "enthusiastically terrible" junior basketballer (how many of us can relate to that!) who fostered an identity through the sport. He founded a Victorian charity in 2010, Helping Hoops, that focuses on offering free basketball programs to underprivileged children across Melbourne. He has since stepped away from running Helping Hoops, but his passion for the community power of basketball remains stronger than ever.
"It doesn't matter what level you are at," McKay added, "or your disabilities or your challenges, your abilities can shine through in basketball and the sport can be a great vehicle for teaching social outcomes and strong values."
After speaking with McKay, it is obvious that this documentary isn't merely a business proposition. This wasn't a project designed by corporate executives looking to capitalise on growing social movements. The meaning runs much deeper. McKay is a loud proponent for greater gender equality in sport. He owns a love of basketball in total – not female or male – but the sport in totality for what it can offer and teach a society. Having spent a lifetime around basketball, he is now using his professional skills to highlight the previously untold stories of the world class athletes.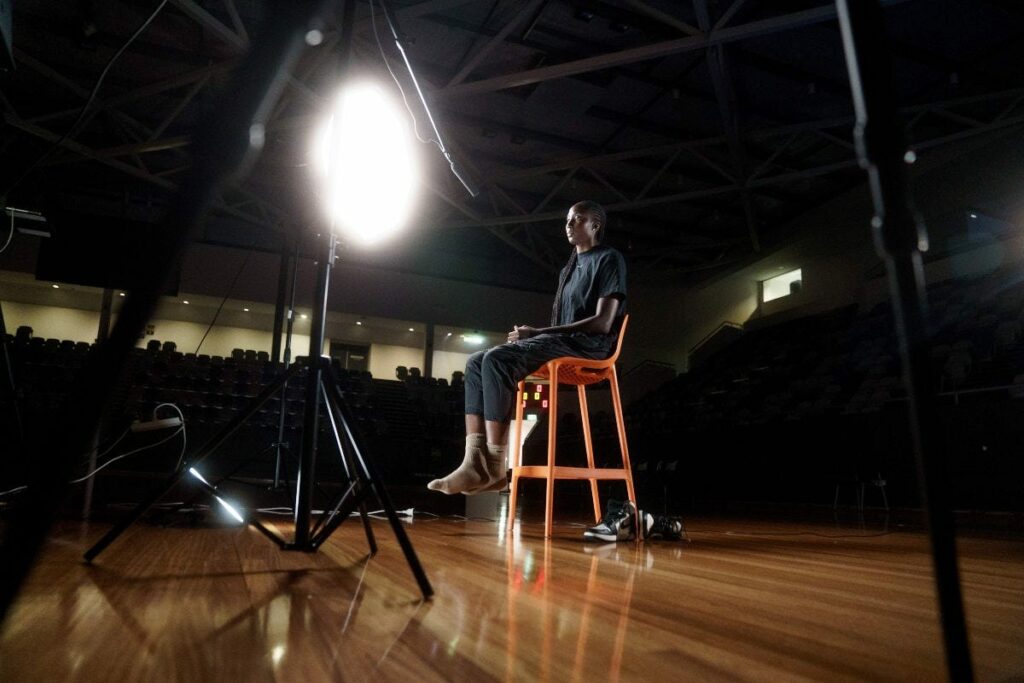 "I think storytelling will always win, "McKay explained. "It will always be more powerful, engaging, and impactful. I think sport is something that a lot of us can relate to, so when you combine the two, you just have a huge opportunity to connect with people."
What story is McKay trying to tell through Sidelined?
He explained how this project aims to effect positive change and redefine the narrative around what is possible for women on a broader societal level. Basketball may be the prism through which the story is told, but the underlying narrative shines a light on gender inequality in sport.
There are numerous statistics and metrics that communicate the disparities between male and female athletes. Such measures can easily be intellectually understood. Minimum salaries for the 2022-23 WNBL season are $15,000, for example. No rational person could ever argue that world class athletes can live off such meagre pay. The lack of financial security inevitably means female athlete must balance their professional athletic commitments with the requirements of working additional jobs.
"While male athletes are recovering, or doing extra work on their bodies, or mentally winding down, these women are having to then go and do extra work away from basketball," McKay added. "It definitely did shock me. It still shocks me now. I don't think it's something I will ever get used to. It took my admiration and respect for what these athletes do to another level."
The reasons for such disparity are generational and they are institutional. Change is happening, but it's a slow burn. McKay acknowledges that the change in parity will not happen tomorrow, while also making sure there's an increased focus from the wider sporting apparatus to demand better. He favours a community approach where the collective all do their part to push for greater equality, with the totality hopefully combining to force change at the highest level. McKay's role in that process is education through humanisation of the athletes he observed up close, through Sidelined.
The documentary peels back the curtain on women who balance a sporting reality that many choose to overlook. Women like Carley Ernst, who returned to professional sport four months after giving birth to a child. These are stories that often go untold. They are overlooked, for reasons both malicious and innocuous. With unfettered access to the Boomers, McKay was allowed to spotlight the realities facing these athletes.
"My mission with [the documentary] is, well, if people saw what I saw, and knew what I knew, would their opinions be moved a little bit? I've got to believe that the answer is yes.
"For someone who may be oblivious to this world, I think the best way I can put it is that these women are doing exactly the same thing as men. This is a professional league. These women are putting in the same work at practice, putting in the same work in the gym, travelling the same as what their male counterparts are, but the pay gap is bleak. That forces situations that are hard to comprehend in 2022. Some players are having to race from practice to then go and do another job so they can make ends meet."
McKay was given full access by the Boomers and allowed into their inner sanctum, which offered rare insight. He offers one example of sitting in on the coaches' pregame address. The team goes through the gameplan and Xs and Os, then everyone's kicked out; everyone except the players, and except McKay. Some of that footage is in the documentary, and these experiences elicit a sense of privilege in McKay. He was offered the chance to see a leading team of professionals up close, and that's a key message for McKay. The Melbourne Boomers are a world class team. The WNBL product is world class. When asked why a casual sporting fan should watch Sidelined, this is his selling point.
"That the skillset of these athletes, and the product that they are putting out on the court, I can't say it enough; it is world class," McKay explained.
"We have world class athletes who come down to play in our country now. It's not just, 'oh who can we get?'. People want to play here. Look at the final series in the WNBL. The Melbourne Boomers versus Perth Lynx. I think you could show that to anyone who has any affinity with sport, and they would say that is bloody entertaining. That is world class.
"I think now is a great time to give [the WNBL] a go. I think you'll be pleasantly surprised with what you see on the court. Then off the court, I think there's some amazing personalities that we all have access to in women's basketball. There's a sense of community that you can get from going to a WNBL game that you might not get anywhere else. I think the WNBL has so much going for it on the court with their athletes, but that sense of community and everything that you get off the court is also something which I really value."
McKay is a lifelong basketball devotee attempting to tell a human story. Despite recent progress towards gender equality in sport, media coverage of women's basketball still represents a minor fraction of the total. Sidelined strives to shine a light on female athletes, with more focus and visibility, than any Australian product to date.
Sidelined: The Fight For Equality in Women's Basketball debuts 18 September on SBS Viceland and can be watched on SBS On Demand. More information can be found via the official Sidelined website.
Author: Benjamin Mallis / The Pick and Roll