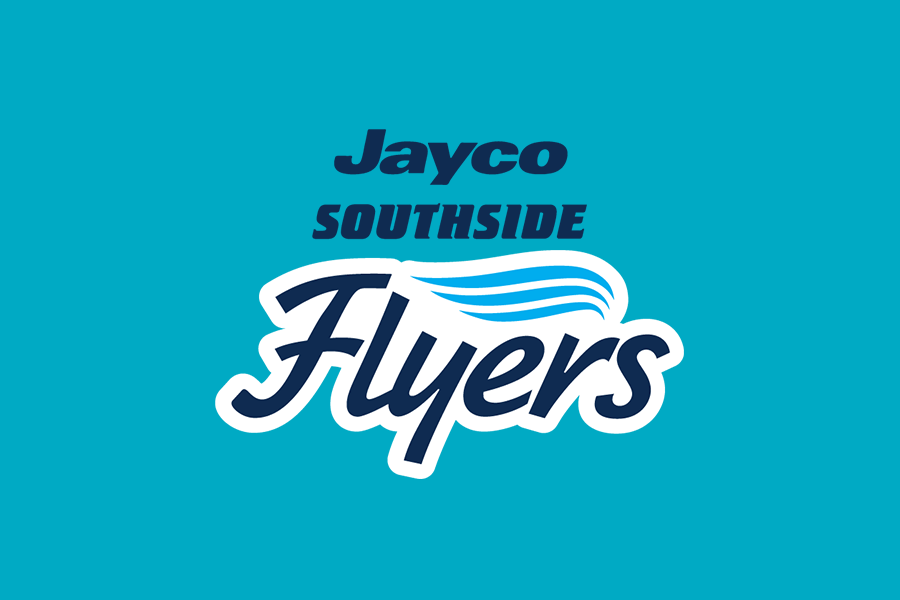 August 12, 2019 | Southside Flyers news
Louella Tomlinson and Sara Blicavs have confirmed their commitment to the Southside Flyers for the upcoming WNBL season. Two famous Australian basketball names, both players are excited about being a part of the inaugural season for the new team in the league.
The Flyers will be Tomlinson's 6th WNBL team. Having player her junior basketball with the Melbourne Tigers, Tomlinson started her WNBL career with the AIS in 2004 and after playing College basketball in the USA she joined Dandenong Rangers in 2011, being a member of the WNBL Championship team in 2012. She has also played with Perth and the Melbourne Boomers as well as in Italy and Hungary and last season Louella played with the Bendigo Spirit.
"This is such an exciting opportunity and I am thrilled to be back in Melbourne. I really understand the need to develop a strong culture on and off the court and I am looking forward to helping to inspire young girls to be active and work to achieve their dreams," Tomlinson said.
The desire to build a culture off the court is part of what she wants to do when after basketball. She has started a Master of Teaching as part of her long-term ambition to help people keep physically active and empower young girls to achieve their goals.
Sara Blicavs started her basketball career in Sunbury before joining the Melbourne Tigers junior program. She does admit her unofficial career started in the backyard playing against her brothers when she was five years old.
"I love being part of a team, sharing the high and lows with people is part of the journey. I am looking forward to not just sharing a journey but building something here at the Flyers. We will be the trail blazers in the WNBL this season, which is really exciting," Sara said.
Like Louella, Sara has played with a number of teams in the WNBL. Starting with the AIS before joining Bendigo Spirt where she was a member of their 2016 Championship team. In recent seasons she has played for the Dandenong Ranges.
Sara made her Australian debut with the Under 17 team and then progressed to be part of the Australian Gems (Under 19) and made her debut for the Australian Opals in 2015. She has made a successful return to the game following a serious knee injury in 2017 that kept her off the court for 13-months.
The two have more in common than both being inaugural members of the Southside Flyers. They both have parents that played basketball for Australia.