Schedule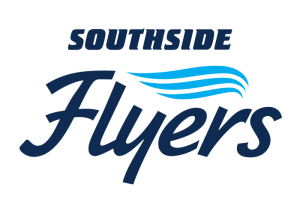 The 2021-22 Season has once again been interrupted by COVID, with a number of games postponed and some having to be cancelled due to the unavailability of players as well as a venue not being available at a suitable time. This has created many changes to the original season schedule listed below.
Following the game against Bendigo Spirit in Hobart on February 26, the players will play more five regular season games in March to complete the season. All games will be shown on Kayo.
Saturday March 5  – Flyers v Canberra at Dandenong Stadium 7pm
Thursday March 10 – Flyers v Sydney at Dandenong Stadium 7pm
Saturday March 12 – Flyers away to Townsville 7pm
Saturday March 19 – Flyers away to Adelaide 7pm
The original WNBL 2021-22 SEASON FIXTURE
Date
Time 
Opponent
Home/Away
Venue
TV
Sat Dec 4
5:00pm
Bendigo
Home
DBS
FOX/ABC
Sat Dec 11
7:30pm
Melbourne
Away
PAR
Kayo
Sat Dec 18
5:00pm
Melbourne
Home
DBS
FOX/ABC
Thu Dec 23
7:30pm
Townsville
Home
DBS
Kayo
Thu Jan 6
7:00pm
Perth
Home
DBS
Kayo Free
Sun Jan 9
3:00pm

3:30pm AEDT

Adelaide
Away
LIG
Kayo Free
Wed Jan 12
6:30pm
Sydney
Home
TBC
Kayo
Sat Jan 15
5:00pm
Melbourne
Away
PAR
Fox/ABC
Fri Jan 21
7:30pm
UC Capitals
Away
TBC
Kayo
Sun Jan 23
5:30pm

6:00pm AEDT

Adelaide
Away
LIG
Kayo
Thu Jan 27
7:00pm
Perth
Home
DBS
Kayo
Sun Jan 30
12:30pm
Sydney
Away
QUD
Kayo
Sat Feb 5
5:00pm
UC Capitals
Away
NCC
Fox/ABC
Sun Feb 20
2:30pm

5:30 AEDT

Perth
Away
BBC
Kayo Free
Sat Feb 26
5:00pm
Bendigo
Home
TBC
FOX/ABC
Wed Mar 2
7:30pm
Bendigo
Away
TBC
Kayo
Sat Mar 5
5:00pm
Townsville
Home
DBS
FOX/ABC
Thu Mar 10
7:00pm
Sydney
Home
DBS
Kayo Free
Sat Mar 12
7:00pm

8:00pm AEDT

Townsville
Away
TEC
Kayo
Sat Mar 19
5:00pm
Adelaide
Home
DBS
FOX/ABC
Fri Mar 25
7:00pm
UC Capitals
Home
DBS
Kayo
All games are subject to change due to events outside of WNBL control, and COVID 19 health advice.
 Venues
DBS – Dandenong Basketball Stadium
BBC – Bendat Basketball Centre – Perth
LIG – Lightsview Community Centre – Adelaide
NCC – National Convention Centre – Canberra
Par – State Netball Hockey Centre
QUD – Qudos Bank Arena – Sydney
TEC – Townsville Entertainment Centre
 TBC – To be Confirmed