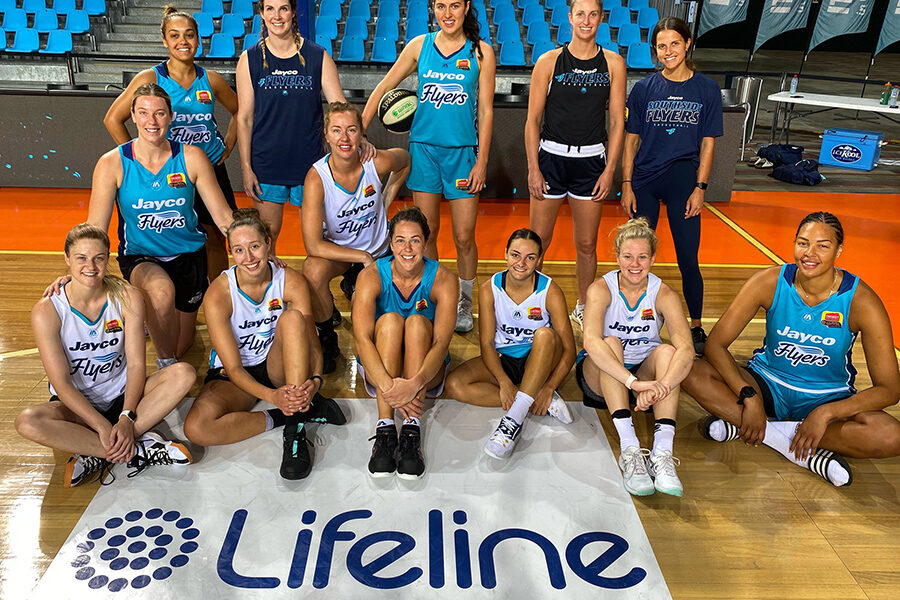 December 22, 2020 | Southside Flyers news
All the 2020 WNBL Championship-winning Flyers players and coaches have signed this official WNBL Lifeline round warm up t-shirt to raise more funds for Lifeline Australia. The t-shirt is being auctioned on eBay as part of the Flyers Assist Program, with all proceeds going to Lifeline Australia.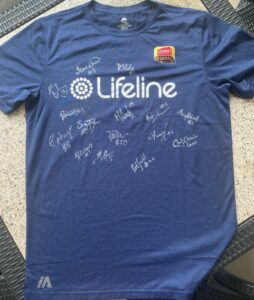 Click Here to view the auction on eBay.
Flyers captain, Jenna O'Hea is an ambassador in the AIS Lifeline Community Custodians program, and she has been the inspiration behind the WNBL Lifeline Round and the Flyers Assist Program to help raise awareness and funds for Lifeline Australia.
"The team decided to sign this t-shirt as we are all keen to continue to raise awareness and funds for Lifeline as we know what an incredible job they do in the community," Jenna said.
The auction will close on Wednesday December 23.
Lifeline
Lifeline encourages anyone who is struggling or who is caring for someone who is in emotional distress, to please reach out for support and remember that Lifeline is available 24 hours a day for a confidential chat, just call 13 11 14; or chat to a crisis supporter online at www.lifeline.org.au from 7pm to midnight every night (AEDT).
Please donate to Lifeline and help Lifeline answer more lifesaving calls from Australians in their darkest moments.