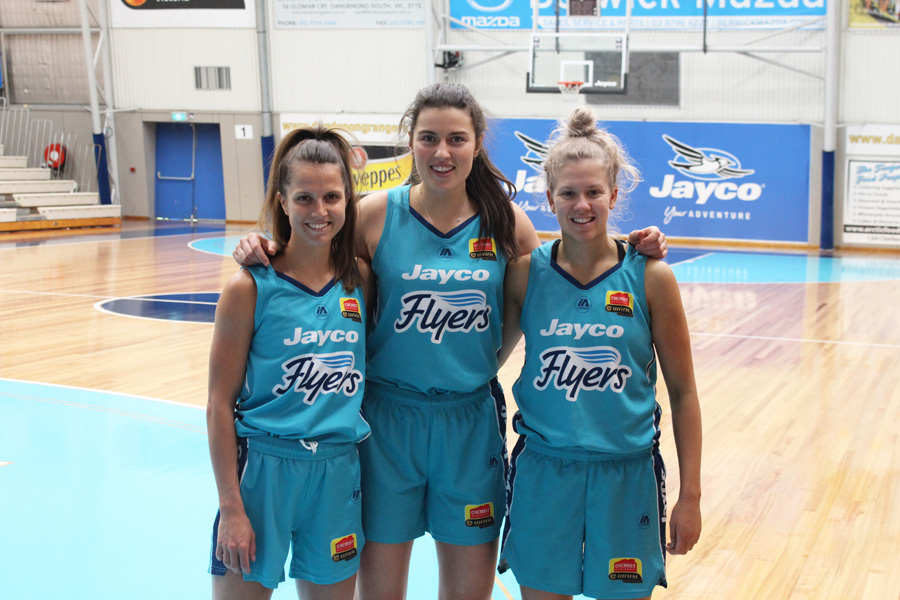 October 11, 2019 | Southside Flyers news
The 2019/20 roster for the Southside Flyers inaugural season has been finalized, with Saraid Taylor, Taylah Giliam, Amy O'Neill and Jacqui Trotto all joining our WNBL program as Development Players.
Saraid & Taylah will continue their development journey with us after being development players in previous seasons with the Dandenong Rangers, while Amy & Jacqui come to us as fresh faces on the rise in their young careers.
JOIN THE FLYERS FAMILY WITH A WNBL20 MEMBERSHIP TODAY
All four young stars boast a wealth of representative basketball experience and are coming off strong #NBL1 seasons with different teams, competing hard for Southern Sabres (O'Neill), Nunawading Spectres (Taylor), Ringwood Hawks (Trotto) and Dandenong Rangers (Giliam).
Head Coach Cheryl Chambers stated that she's thrilled to have these young and promising stars on board for our first-ever WNBL season, looking forward to their contributions and growth during what's sure to be an exciting inaugural campaign.
"We are really happy with how all four of these young stars have been tracking during the preseason, they've all made strong contributions already", said Chambers. "Getting to learn from some of our veterans like Jenna O'Hea and Leilani Mitchell will really assist with their development into 2020 and beyond, but I've seen enough from each of them to know they can potentially do more than just train with us in #WNBL20."
The Southside Flyers inaugural season tips off this Saturday night at Dandenong Stadium with a huge Season Opener against the Townsville Fire! For tickets & info visit: www.bitly.com/flyersroundone