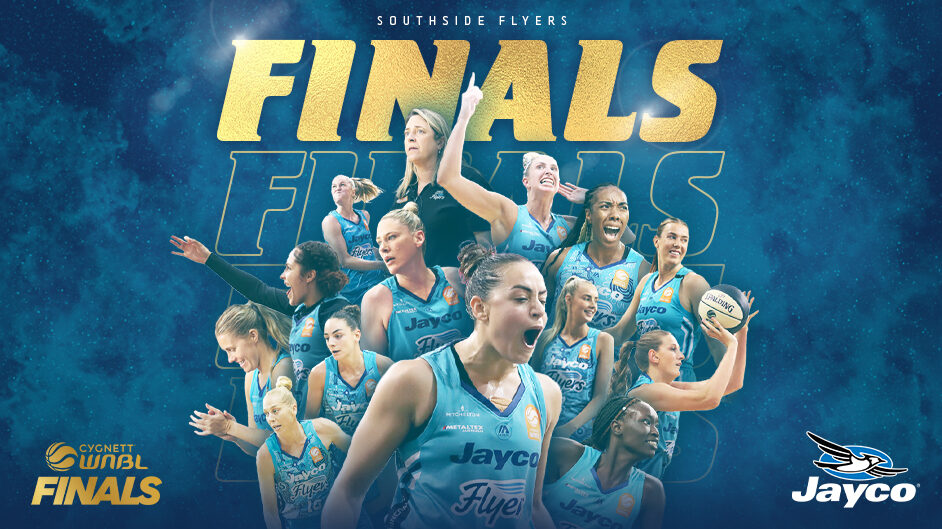 March 23, 2023 | Southside Flyers news
The WNBL season has come to an end, as the Flyers were edged out in the grand final series 0-2 after a hard fought battle in game two against the Townsville Fire on Wednesday night.
The Flyers left nothing on the court, and looked like they may have pushed the series to a decider as the they held a five-point lead in the fourth quarter, but Townsville went on a run to finish the game 82-69 after some late game free throws blew the margin out.
Abbey Bishop set the tone early straight out of the gate with 12 points in the first quarter and a half, who then handed the load over to Bec Cole who did everything she could to will the Flyers over the line. She backed up her game one performance with 26 points, through some difficult shot making, while playing hard on defence to force multiple turnovers.
"I'm so proud of the girls. We came out here, we fought, and we almost had them but they just got us at the end. That's what a finals game should be and I'm glad that we went out fighting, especially after game one," said Cole who put up more than a third of the Flyers' points.
"You know me, I walk it like I talk it – this team right here, I'd do anything for."
"I just love these girls and it's disappointing and it's heartbreaking but that's sport. In order to get through this, you've got to look back at the highs and what made this a good season," she said.
The Flyers showed a lot of heart in their attempt to win their second championship in three years, but the Fire were too much to get through, winning 16 consecutive games to finish the season.
This group of Flyers are only improving, and their 'never give up' attitude has willed them to victory plenty of times this year. With more time together, Flyers fans can only expect an even better show in the coming seasons.