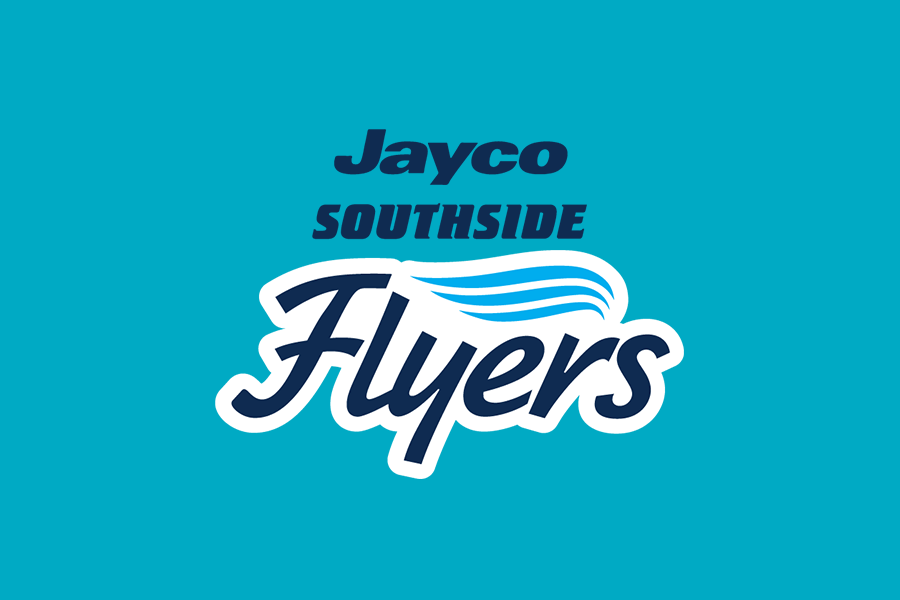 February 5, 2023 | Southside Flyers news
There was a disappointing start and end for the Flyers in the WNBL's historic game at John Cain Arena on Saturday. Lauren Jackson left the court with an injury just over a minute into the game, and a one-point loss came after a buzzer beater layup attempt from Kayla Thornton only just rimmed out.
The Flyers recent hot form struggled to be reciprocated after the early blow of LJ's departure, which left her limping to the sidelines with a suspected Achilles injury after she collided knees when defending Sydney's Jocelyn Willoughby, only to return to the sidelines later in crutches.
"It's really hard [to describe] the way that I feel right now. I'm pretty tough but when I felt it, I felt something pop and I said to the referee, 'I don't think I can walk'', she said.
"I don't know whatever it is. I will go get scans in the morning. Hopefully, this is just a stinger or something but I don't know."
Missing LJ meant the way the team operated was altered, but the girls fought to the very end despite finishing the game down 67-68 to the Flames in what was a very close encounter all night.
"It's a big hole… she's a big part of our leadership and we play in a certain way while she's there so to not have her I think is a bit of a change," said head coach Cheryl Chambers.
"They (the Flyers) wanted to do it, they knew Loz (Jackson) was hurting and really wanted to do it but we just couldn't find our way through."
The tough loss came in front of a record-breaking WNBL crowd (7,681), a record that hadn't been held since the 1995 grand final between the Adelaide Lightning and Melbourne Tigers.
"What a magnificent thing for women's basketball in this country," LJ said.
"It was incredible and, off the back of the world cup, the visibility of basketball and the profile of the sport has lifted. To have a crowd like that in Melbourne – hopefully it is just the start of games like this and it was great to prove it can be done and I'm sure every single person in this stadium really enjoyed the game."
Maddy Rocci and Kayla Thornton carried the scoring load with 19 and 14 points respectively in the low scoring affair, while Abby Bishop put up 11 and Nyadiew Pouch with 9 as she continues to improve her impact.
The Flyers next home game will be at the State Basketball Centre on February 19 vs the Perth Lynx. Purchase tickets HERE.