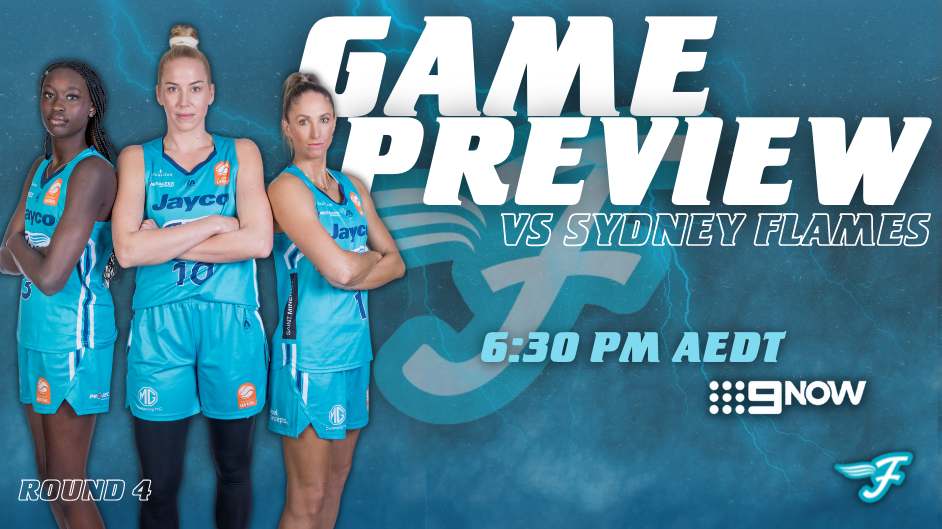 November 30, 2022 | Southside Flyers news
Flyers take on Sydney at home as Monique Conti returns
The Flyers will be back at the State Basketball Centre on Thursday to take on the Sydney Flames in the WNBL's inaugural "Period Poverty Round", as young gun Monique Conti returns to the club.
After a disappointing loss in Townsville, they will be looking to bounce back at home where they are 2-0, this time against the Flames who are also looking into the winners circle, having yet to register a victory this season.
Over the mini-break, head coach Cheryl Chambers has put emphasis on defensive strategy and effort, to give the team the best opportunity against Sydney and going forward.
"There'll be a defensive focus. Containing our man, dealing with pick and rolls… We had some success against Melbourne, we kept them to 60 odd points, but in the Townsville game it went out the window, so obviously we're trying to focus on being consistent in that area," she said.
Monique Conti's inclusion helps the team's guard depth, as she returns to the basketball court after winning the AFLWPA MVP award. Mon will replace Dallas Loughridge, who suffered a season-ending knee injury in pre-season, and will be helping the Flyers for the remainder of the year as she did in their 2020 championship run.
"It's exciting because we've had Mon around before so it's nice to bring her back into the family. She's a pure athlete with a lot of speed, so she'll bring a lot of toughness and will help in that defensive role as well," Cheryl said.
"She's just come off her footy season, so we don't expect her to be at her best straight away. We'll be taking some time with her, but she'll be exciting to watch," Cheryl added.
A Flyers win will regain the solid momentum of the opening games and continue the push to stay near the top of the WNBL ladder.
Southside Flyers vs Sydney Flames
Thursday December 1
State Basketball Centre
Click Here to purchase your tickets – entry to games only via digital tickets
Tip Off 6:30pm – On court activities commence at 6:00pm – Doors open at 5:00pm
Live on 9Now