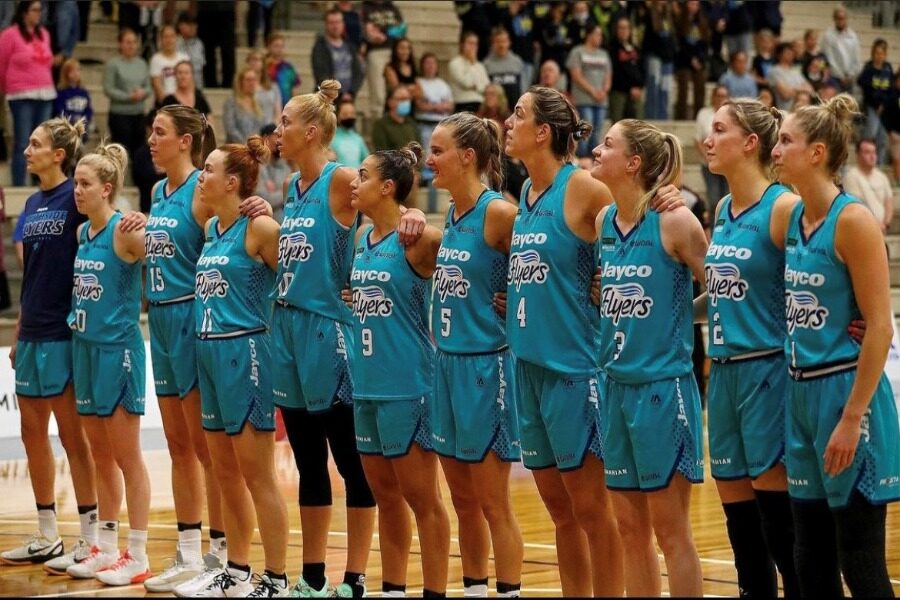 January 5, 2022 | Southside Flyers news
Southside Flyers next two WNBL games have been postponed due to COVID-19 health and safety protocols. The Flyers two games are part of five games, involving six different teams, due to be played this week that have had to be postponed.
Flyers Postponed games:
Flyers v Lynx – Thursday January 6 at Dandenong Stadium
Flyers at Lightning – Sunday January 9 in Adelaide
While disappointing for everyone, the health and safety of players, officials, supporters and their families is the primary concern and the key reason for postponing the games as all sports and the wider community negotiates the COVID-19 outbreaks.
"In the current circumstances, with uncertainty over the health and fitness of a number of players and officials, postponing the games is the appropriate action. The WNBL is one of the leading basketball leagues in the world and it is important, where possible, to maintain the integrity of the competition and support our elite athletes," said Flyers Coach, Cheryl Chambers.
The WNBL announced the postponement of the following matches this week:
January 5 – Sydney Flames v UCC Capitals
January 6 – Southside Flyers v Perth Lynx
January 7 – Townsville Fire v Adelaide Lightning
January 8 – Sydney Flames v Perth Lynx
January 9 – Adelaide Lightning v Southside Flyers
The WNBL is working with all clubs involved to confirm new schedules for the postponed matches
All Flyers Members and game ticket holders for the game against Perth Lynx on January 6 will be contacted regarding arrangements.
Next Game:
The Flyers next game will be a 'home' game against Sydney Flames to be played in Ballarat on Wednesday January 12 at 6:30pm. This game is part of the 15 WNBL matches being played in regional Victoria during January's festival of women's basketball.
Sport around Australia and across the world has been impacted by the virus, with games postponed in most elite competitions and the WNBL is no exception. As we work through re-scheduling these games we send our best to everyone working so hard to help the community at this time.