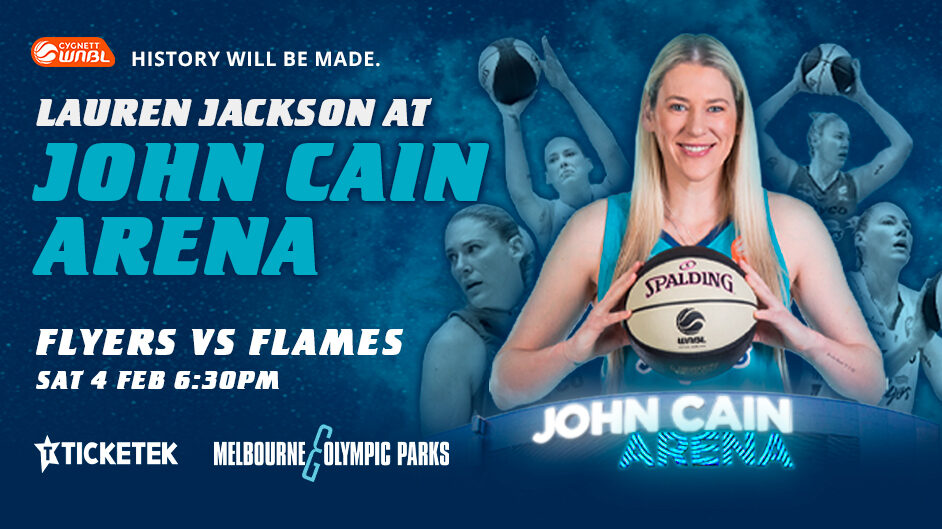 January 31, 2023 | Southside Flyers news
Don't miss being part of Australian Basketball History this Saturday night, February 4, at John Cain Arena.
After four games interstate, the Flyers return to play in Melbourne this Saturday and it is the game we have all been waiting for – The record breaking game at John Cain Arena.
This is your chance to celebrate Australia's Greatest Basketballer, Lauren Jackson and be part of the first ever WNBL game at John Cain Arena as the Southside Flyers host the Sydney Flames.
Saturday February 4
Flyers v Flames
6:30pm
Limited tickets are still available for this history making game. Make sure you can say, "I was part of basketball history when Lauren Jackson and the Flyers played at John Cain Arena".
Join basketball and sport fans to honour a world sporting icon and create a record crowd for a WNBL game.  Basketball royalty will grace the courts and there will be loads of entertainment for the whole family.
Tickets
$20 Adults
$5 Children (16 years and under)
Click Here to purchase your tickets and be part of history