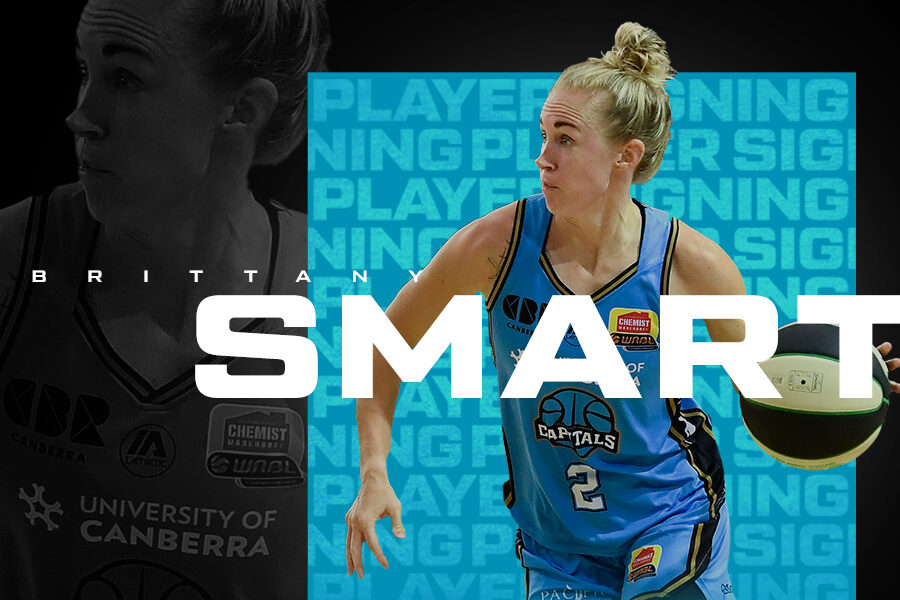 June 29, 2021 | UC Capitals news
University of Canberra Capitals shooting guard Brittany Smart is returning to the Capital for WNBL 21/22.
The veteran sharpshooter returns off the back of her first year in light blue where she shot 35% from three-point land in the WNBL hub season and an impressive 93% from the foul line.
Smart is looking forward to returning to Canberra under the tutelage of head coach Pau Goriss.
"I'm looking forward to being a Capital once again especially now that I have a season under my belt. I enjoyed the system and style of play and I can't wait to be back playing with and inspiring my teammates and coaches."
After the season playing in front of neutral crowds, Smart is looking forward to having the chance to play with the best home court advantage in the league.
"Mostly, I'm looking forward to meeting all of the Caps fans and playing in front of a great home crowd. I've been on the wrong end of plenty of games in Canberra so the opportunity to be on the other side is a great one."
Goriss is just as excited to have another shooter and veteran on the roster, not only working with the young athletes on the roster but contributing on the court in a big way.
"Britt is another critical signing for us as she brings veteran leadership, playmaking and can shoot the three at a good percentage. Whilst she had an interrupted WNBL season last year with injury, she showed her true value when she was healthy. She made some big shots and big plays in some games and gave us glimpses of what she is capable of."
"Britt has been diligent in the WNBL offseason in getting her body right for the upcoming season and she adds some depth to our backcourt. She has spent a season with us and will be more comfortable with our playing style and her role."
Smart is the 6th player to be announced for the UC Capitals and joins a talented roster with more exciting announcements to come.