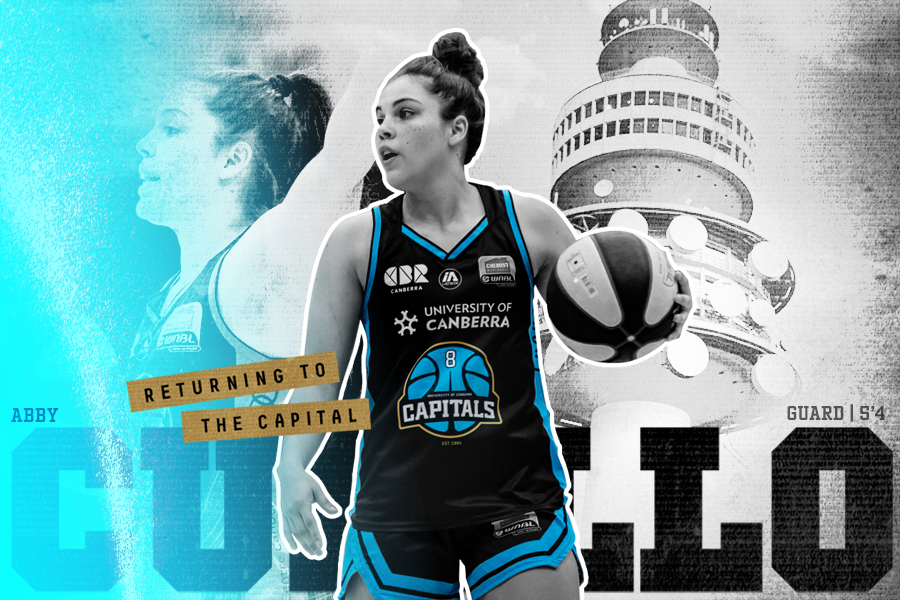 June 4, 2020 | UC Capitals news
Capital on The Rise award winner, Abby Cubillo, has re-signed with the UC Capitals for the 2020-21 season.
She is now the fifth player to re-sign from the last two championship teams, joining Marianna Tolo, Kelsey Griffin, Keely Froling and Maddison Rocci.
Cubillo, who was elevated from a development player last season, said that she was motivated to join the Capitals again and continue her growth.
"My last two season with the Caps were so enjoyable not only because of the two groups of amazing women, but I could definitely see lots of improvement in my game throughout each season. The culture at the capitals and the professionalism in the program is something I was excited to be a part of again.
"I hope to continue to work on my game and contribute to the team in any way I can. I have some great role models around me and I know that they will push me to get better every day," said Cubillo.
Cubillo had originally intended to play in the NSW Waratah League for the Canberra Nationals in the offseason, but the league remains suspended due to the coronavirus lockdowns.
"The off season has been about finding different ways to stay fit and still maintain and grow my basketball skills. Whilst Waratah is suspended, I was able to go back home to Darwin and slow down and enjoy time with my family.
"My mum would work out with me so i was maintaining my fitness but also enjoying being home with my family. It was the first time both my sisters, my mum and I had been living in the same house in about four years."
This will be the 21-year-old's third season in the WNBL playing for the UC Capitals. The season is due to tip-off on November 20.