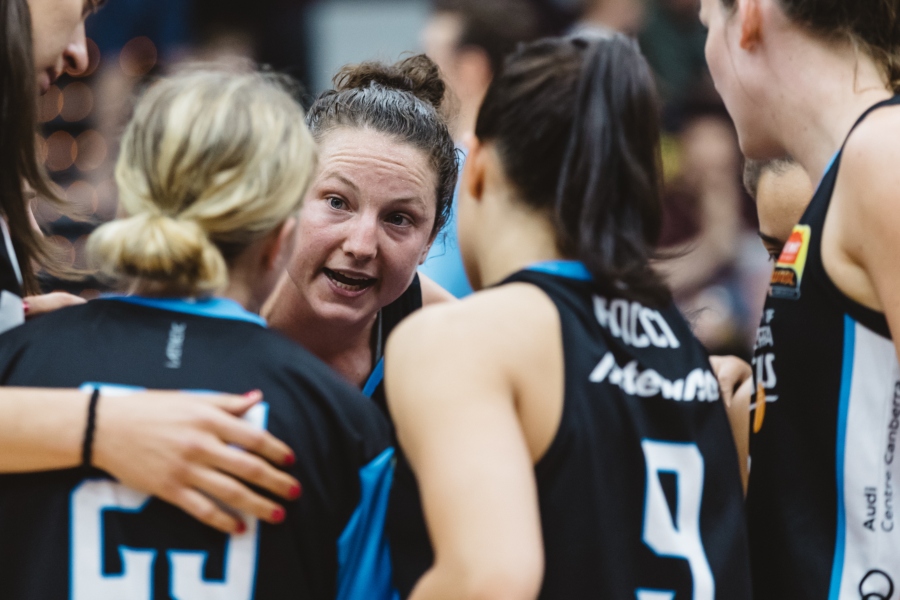 November 26, 2018 | UC Capitals news
Story by Tim Gavel 
The story behind the recruitment of Kelsey Griffin by the UC Capitals is as remarkable as the performances she is currently putting in for the team on a weekly basis.
After six seasons in Bendigo, the U.S. born Australian citizen, Kelsey Griffin, was assessing her options earlier this year following the end of the WNBL season.
Griffin, who was born and raised in Alaska, was enjoying the country life in Bendigo and at one stage felt as though she would retire there but the club was heading in a different direction and she started looking elsewhere.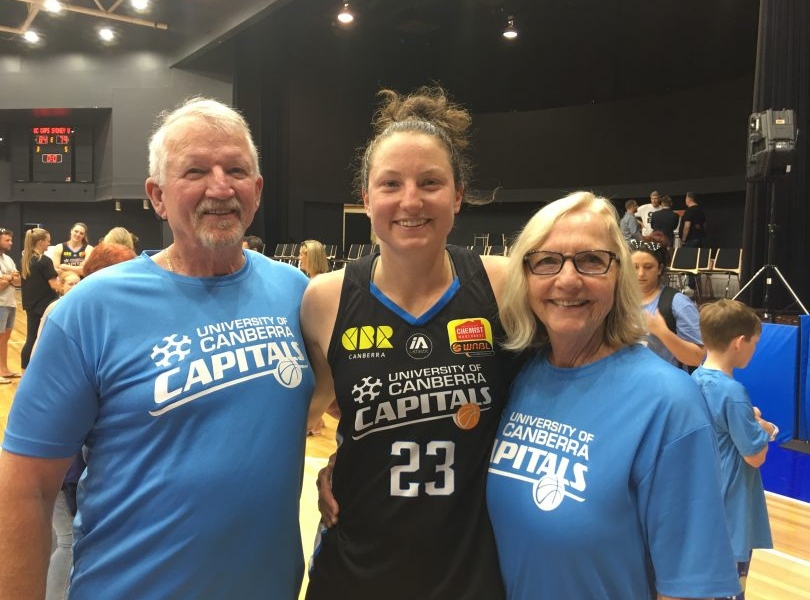 The decision wasn't all about basketball. For Kelsey, it was also about family. She wanted her wife, Erin, to be happy, and she also wanted a suitable environment for her dogs.
Kelsey and Erin married in Alaska in 2015 where same-sex marriage was legally recognised the previous year.
So Kelsey and Erin were sitting in their ute in their garage in Bendigo with the phone on speaker. On the other end of the line was former Capitals' and Opals' coach, Carrie Graf, who is now University of Canberra director of sport.
Canberra was one of three clubs interested in recruiting Griffin. "I was talking to Graffy, and said 'what do we have to do to get you to Canberra?' I was trying to buy more time because I was talking to Dandenong and Sydney and I just needed more time. Erin then told Graffy, 'if you can get me a job as an apprentice chef at Bentspoke we're there.'"
Carrie Graf phoned back later that day with confirmation that she had secured Erin, a former Victorian police detective, a job as an apprentice chef at Bentspoke.
For Kelsey that was the game changer. "For someone to care that much about me, to support my wife like that, just spoke volumes. To see us as a package deal, it means a lot."
It also says a lot about Graf's determination to help coach Paul Gorris build a championship roster.
Kelsey, who is in the first year of a two-year deal with the Capitals says she couldn't be happier with life on and off the court, "We were walking through the Bus Depot Markets the other day and a woman just walked up to us and said 'I'm so happy for you two'. Just a complete stranger! Not that I need that kind of attention or need that validity from somebody else, but I guess that's Canberra. People are really happy for you which is really nice."
Erin, for her part, has since moved to the Lake George Winery as an apprentice chef.
For Kelsey, Erin's happiness is a vital piece of the puzzle along with on-court success with the Capitals.