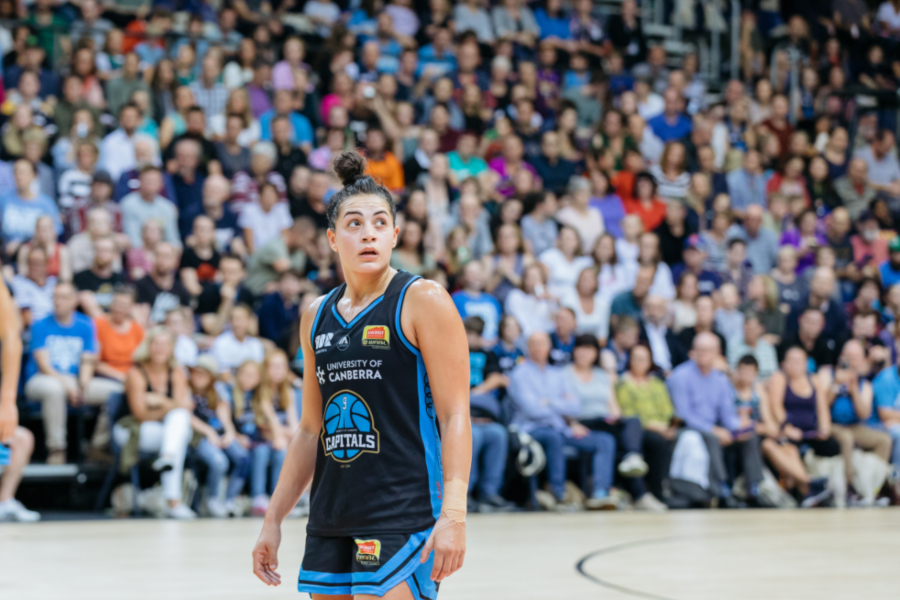 July 14, 2020 | UC Capitals news
UC Capitals star Guard was yesterday named in the Australian Opals squad for the first time, joining Co-Captains Marianna Tolo and Kelsey Griffin.
Rocci has long been regarded as a rising star in Australian basketball, but her breakout season in WNBL20, having stepped up to a starting position and finding her shooting confidence, prooved to make the difference for Opals head Coach Sandy Brondello.
Rocci said that it took her a while to process the news.
"I got am email from Sandy about being named in the Opals squad and to be honest I had to look at it a couple of times and re-read it to make sure it was right. I was honestly lost for words.
"It's been such a big dream of mine to be named in the Opals squad, so it was a very special and proud moment.
The announcement is a nice surprise for an otherwise disrupted year in basketball for Rocci, having not been able to play in the NBL1 this offseason. Fortunately, she will return to the court when the Queensland State League tips off on August 7, giving Rocci the opportunity to continue working on her game.
Rocci said that knowing she has the support of veterans Tolo and Griffin gives her an extra boost of confidence.
"It's special to be able to join the Opals alongside two of the best leaders and players I've ever played with or against.
"They have helped me so much on and off the court and have been a massive influence on my development. Having them will be good because I know how they play, and I know that I can definitely go to them for any help I need."
Rocci, Tolo and Griffin have re-signed with the UC Capitals for the 2020-21 season which will tip off in late November.