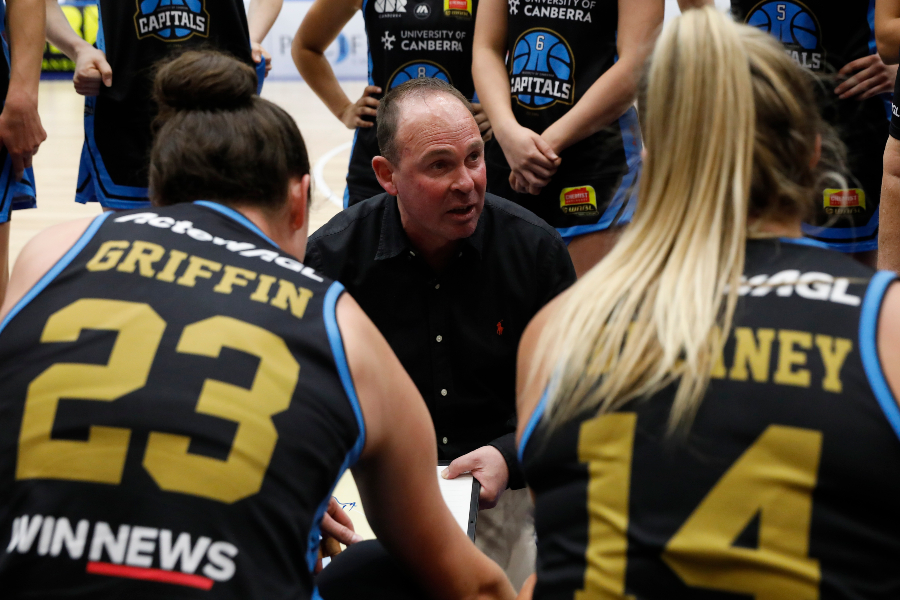 June 5, 2020 | UC Capitals news
RE-SIGNINGS 
The UC Capitals were able to secure six players from last season's championship side this week before the WNBL Free Agency period commenced on Thursday, 4 June.
Marianna Tolo, Kelsey Griffin, Maddison Rocci, Keely Froling, Abby Cubillo and Alex Delaney all re-signed in a bid to defend their title together once more.
Gemma Potter also committed to re-signing in the event her college opportunity with the University of California, Los Angeles, becomes unfeasible due to the ongoing coronavirus situation, which is yet to be determined.
Head Coach Paul Goriss said that it was certainly a priority to retain as much of the core group from last season as possible.
"Continuity in our roster has shown that it reaps rewards in successive championships.
"Having that core group returning helps in our team chemistry. They know how to win and the sacrifice and work it takes. They know how each other plays and their strengths, as well as our style of play.
"The WNBL is a very competitive and tough league but with our core returning it gives us confidence we can challenge for another Championship and be in the top four teams."
NO IMPORT RULING
In consideration of the financial modelling, the League also confirmed that clubs are ineligible to have imports on their roster for the 2020-21 season.
Although the confirmation of six players puts the UC Capitals in a great position, Goriss remains in need of filling key roles previously held by imports Kia Nurse and Olivia Epoupa.
FREE AGENCY
The re-signed players are off the Free Agency list that was released on Thursday, and clubs were allowed to begin reaching out to free agents as of 1:00pm.
"My first priorities are replacing Kia and Olivia," said Goriss.
"It is obvious we will never be able to replace those two extremely talented international players with like for like. You can't replace the League MVP and the MVP of the finals.
"However, we will look at what players are on free agency and who are the best fit for us in terms of skill package, chemistry and culture fit and the strengths of those players, what they bring that would be unique to them and how they would fit into our team. We need prioritise defence and shooting or the ability to make plays.
"It is disappointing as I know Olivia wanted to return to the UC Capitals, but we will move forward in free agency and get the best players we can who fit our system."
—
The 2020-21 WNBL season is due to tip-off on November 20. For the full list of 2020-21 WNBL Free Agents, click here.