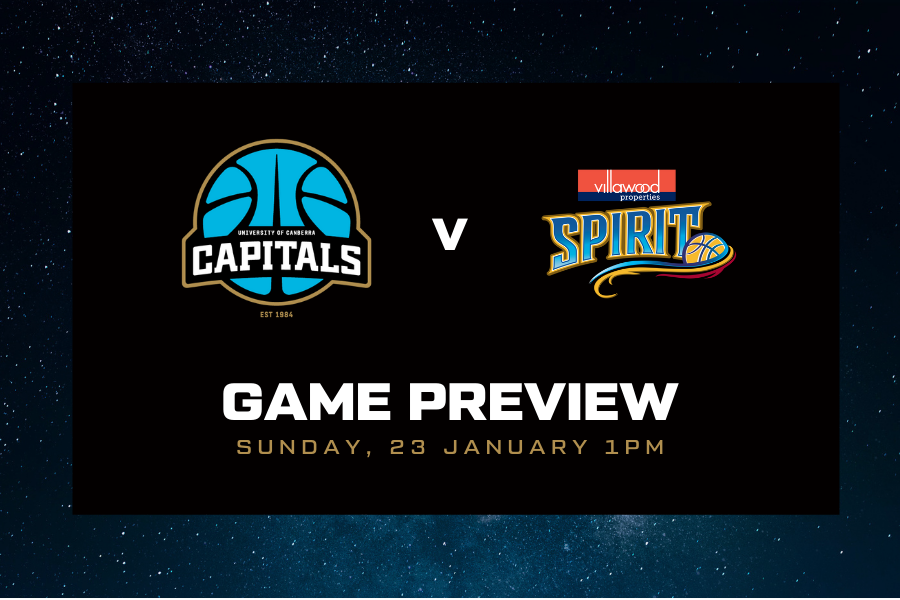 January 23, 2022 | UC Capitals news
The UC Capitals are back at home after their Ballarat road trip was cut short when their game against the Southside Flyers was postponed due to COVID-19 protocols.
This round hasn't turned out to be the opportunity for the Caps to finally get some consecutive games under their belts with three games in five days originally scheduled.
With the Caps struggling to find their continuity, back-to-back losses against the Perth Lynx have only made the team more determined to get onto the court and build upon their performance.
Wednesday night's Perth rematch got off to a good start as the Caps had managed to keep the Lynx at bay with a three-point lead at halftime, 50-47. Momentum swung in Perth's way thereafter, though, and the game quickly turned into a disappointing blowout, ending 73-102 in Perth's way.
"That game was a big challenge, but I still think it's a step forward," said Britt Smart.
"Any mistake we did make, Perth happened to capitalise on that by making the right play, executing and finishing off our mistakes. Those 4-5 minutes in the third just got away from us."
The loss meant that the Caps dropped to fifth on the ladder behind the Lynx and the Townsville Fire.
The UC Capitals will enjoy their first game back under the leadership of Head Coach Paul Goriss, who has completed his 5-game suspension from coaching.
The Bendigo Spirit haven't had much luck since their 86-100 loss against the Caps, now sitting second-last on the ladder with a 1-4 record.
They've also since lost one of their key players in Leilani Mitchell who is out for the rest of the season expecting her second child. Tessa Lavey has also been missing due to health and safety protocols. To add salt to the wound, Maddie Garrick bowed out of Bendigo's last game in the second quarter due to injury.
Despite all these issues, Bendigo put on a promising performance against the Townsville Fire. They led in the first quarter but found themselves with an 8 point deficit at halftime. The Spirit played well in the second half and despite not being able to close the margin, they were only outscored by the Fire by 2 points, losing 67 – 77.
It's not clear if Lavey and Garrick will play it today's game, but either way, the UC Capitals have a challenge on their hands.
To view the Game Day Program, click here.
To buy tickets, click here.