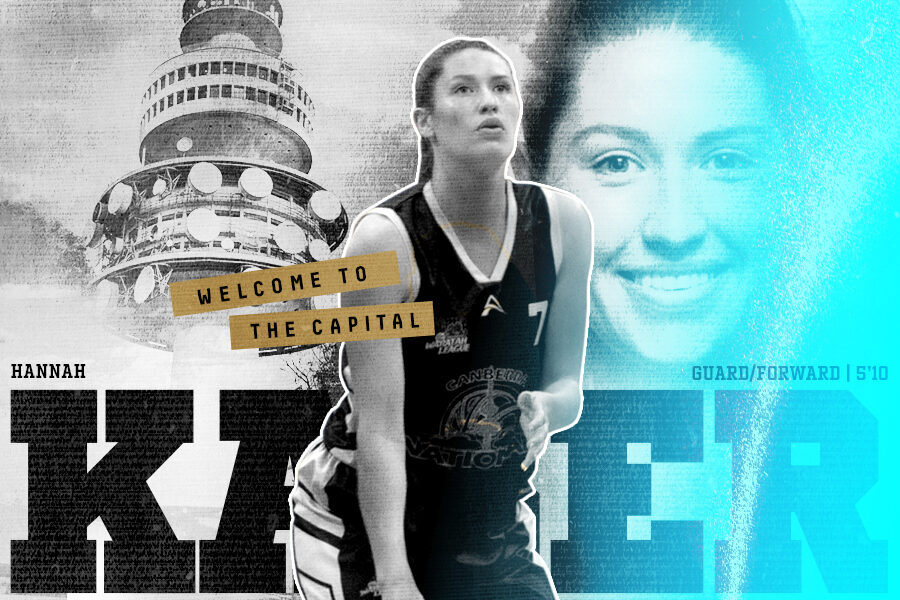 October 27, 2020 | UC Capitals news
The University of Canberra Capitals have added to their roster for the upcoming season which will take place in North Queensland, through the addition of former Adelaide Lightning guard and current Canberra National Hannah Kaser.
Kaser made her WNBL debut in the 2019/2020 season for the Adelaide Lightning after completing a stint at St Mary's College in California. She has also been a part of the Canberra Nationals Waratah League team for the past 2 years, highlighted by a grand final appearance in 2019.
UC Capitals head coach Paul Goriss said he is excited with the addition of Kaser.
"Hannah is a great player and a fantastic person so she will fit in really well with our group. I have had my eye on her for the past couple of years and to finally get her here is very exciting. She plays with great energy and you can never have too much shooting."
Kaser has been training with the team for the past fortnight and is looking forward to heading up to North Queensland.
"I'm very excited to be joining the UC Capitals for the 2020 season. Any time you can have an opportunity to join the two-time defending champions, particularly when they are located in the place you call home in the off-season, it's something you have to jump at."
This news does however come at a cost with young star Gemma Potter having had an application to play denied by the NCAA, meaning that she will be unavailable to play this year.
Head Coach Paul Goriss wishes Potter all the best.
"Gemma was a fantastic contributor to our championship last year and whilst I'm disappointed she can't be with us for the upcoming year, I wish her great success at UCLA and hope we see her in Caps colour again one day"