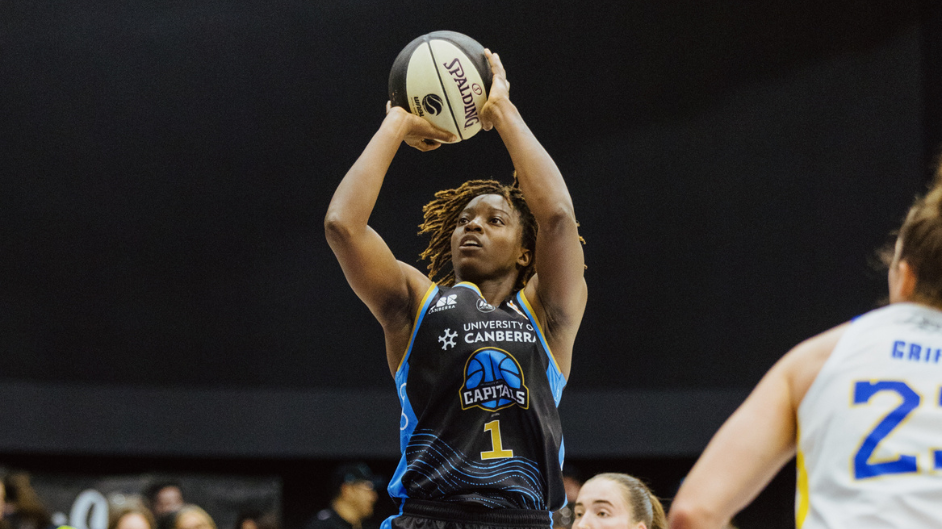 November 28, 2022 | UC Capitals news
The UC Capitals can today announce that Dekeiya Cohen has made the decision to part ways with the club, effective immediately.
The 26-year-old has chosen to return home to Charleston but said she is grateful for the opportunity presented in Australia.
"At the Caps, I've grown as a player by learning to keep playing through adversity and keep putting my best foot forward," she said.
"This team has been very kind and makes every player feel welcomed and cared for. The fans are great for the Caps, they embraced me since day one and I really appreciate that.
"I would like to thank my teammates, my coaches, and the fans for providing an environment that allowed me to play my game and have fun while doing it."
Head Coach Kristen Veal said she and the club wish Dekeiya all the best.
"We understand it's been a challenging start for our group this season, Dekeiya has made the decision to step away, as a team and organisation we respect and support her decision and wish her all the best in her future endeavours."