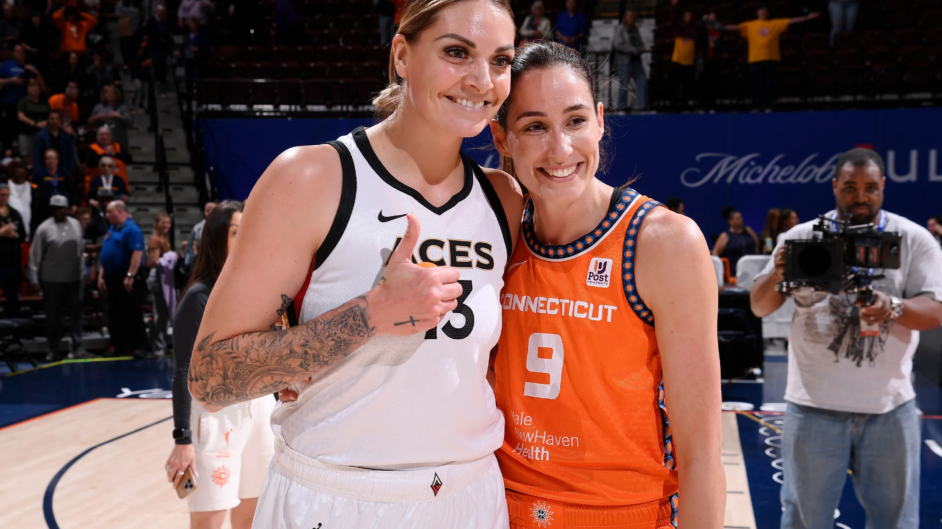 September 15, 2023 | WNBL news
Spring is in full swing, some WNBL clubs have begun pre-season training and the news keeps coming. Welcome to The Week That Was.
AMERICAN FLAMES
They have a who's who of Australian talent and now the Sydney Flames have signed a pair of imports for their #WNBL24 campaign.
Joining a roster featuring Seven Consulting Opals Cayla George, Tess Madgen, Lauren Nicholson and Sheniece Swain are Americans Didi Richards and Paige Bradley.
Richards, a 24-year-old versatile forward who was the 17th pick in the 2021 WNBA draft, represented the New York Liberty for two seasons but was cut on the eve of the 2023 campaign and has been recovering from injury.
While Bradley, a 29-year-old point guard, has this year played in New Zealand and with the Hobart Chargers in NBL1 South.
FLYERS ADD EXPERIENCE
The Flyers have added an experienced forward to their #WNBL24 roster in basketball journeywoman Klara Wischer.
The Nunawading Spectres junior has played extensively through NBL1, SEABL, the WA State League and represented the Perth Lynx in 2015-16 and played in the WNBL's first-ever grand-final series.
The 32-year-old comes off an NBL1 South campaign with the Sandringham Sabres where she averaged 12.9 points and 9.2 rebounds.
FAMILY LYNX
Her mum represented Perth and now Ash Hannan will carve out a WNBL career of her own with the Lynx.
Ash Hannan, a 22-year-old centre/forward who measures in at 192cm, heads west following an NBL1 East stint with Albury Wodonga.
Fiona Hannan (nee Robinson) represented Perth during a 10-season WNBL career and was part of the history-making Opals team which won Australian basketball's first Olympic medal at Atlanta in 1996.
NEW ERA FOR NO.14
Adelaide Lightning's famous No.14 single will grace the courts of the Cygnett WNBL once again in season 2023-24.
The Lightning have brought Rachael Sporn's iconic number out of retirement and given it to their young superstar Izzy Borlase who this week turned 19.
Sporn said she was thrilled to see the No.14 in Lighting colours again.
"I was incredibly honoured to have the number retired by Adelaide Lightning in 2007. Bringing No.14 back on the floor for a player of the calibre of Izzy was a decision that made a lot of sense.
"Izzy will be able to adorn a number which already has great meaning for her and she has shown that she will have longevity in her career in the WNBL and beyond.
"Even at such a young age, Izzy is a wonderful role model on and off the basketball court. Izzy has many attributes that I admire, namely a great work ethic and integrity."
EZI DOES IT
Opal Ezi Magbegor added another accolade to her growing basketball CV this week when she set the Seattle Storm record for most rebounds in a single season.
Magbegor hauled in 318 in 2023 going one better than Breanna Stewart in 2016 and five more than Australia's greatest ever basketballer Lauren Jackson (313) in 2005.
WNBA play-offs launched on Thursday with Bec Allen's Connecticut Suns and Cayla George's Las Vegas Aces taking a 1-0 lead in their respective best-of-three series.
Read more about the Aussies in action here