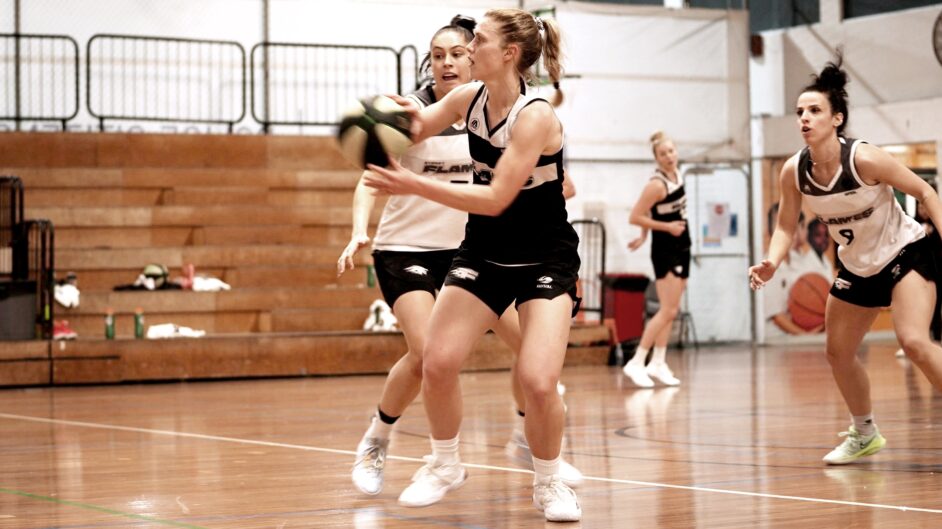 September 30, 2022 | Sydney Flames news
Not many players get a second chance to follow their professional sports dreams.
Luckily that doesn't apply to new Sydney Flames recruit Maddy Allen, who returns to the WNBL arena after nearly four years in the wilderness.
"My journey to the Flames is a little different to most and honestly, I didn't think the WNBL was on the cards for me anymore at my age," said 28-year-old Allen, who spent time with the Townsville Fire during the 2018-19 WNBL campaign.
CLICK HERE TO GET YOUR FLAMES MEMBERSHIP
"But on the back of a really strong NBL1 season, I think Shane recognised I could be an asset to the side.
"As soon as you get asked to play for someone like Shane Heal, I don't think there are many people that would say no."
The grateful Queenslander is thriving in the Flames' professional environment since their WNBL23 pre-season tipped off last week.
"I'm loving pre-season thus far," said the qualified school teacher, who's been impressed by the play of fellow guards Shyla Heal, Tiana Mangakahia and Vanessa Panousis in week one.
"I didn't realise how much I'd been craving an intense and professional playing environment and now I can't get enough of it.
"The attention to detail that Shane [Heal] and all the coaches demand is very particular and you can already see how beneficial that approach is, with how high the standard of play has been already."
As well as adjusting to life on the court, the guard is also dealing with living in Sydney for the first time – alongside Flames and Southern Districts Spartans teammate Kalani Purcell.
"I've been telling everyone it's a culture shock, as I've out in the suburbs of Brisbane generally, which is a much smaller city," she said.
"I'm loving it though – the busyness of Newtown is really cool and I'm trying to make the most of it."
Allen and her teammates still have more than a month on the training court, until their WNBL23 season opener against Bendigo on November 12 – which gives all the Flames plenty of time to work on their games.
"Defensively I want to turn into a total lockdown defender and try to make good decisions on the offensive end – including knocking down open shots when they come my way," the South West Metro Pirates junior said.
"Those are some aspects I really want to work on because there's a sense around the group that this could be a special season and I really want to help in any way I can.
"If that means playing, that means cheering on or just giving my all at training and making my teammates better, I'm prepared to do whatever I can for the Flames this season."