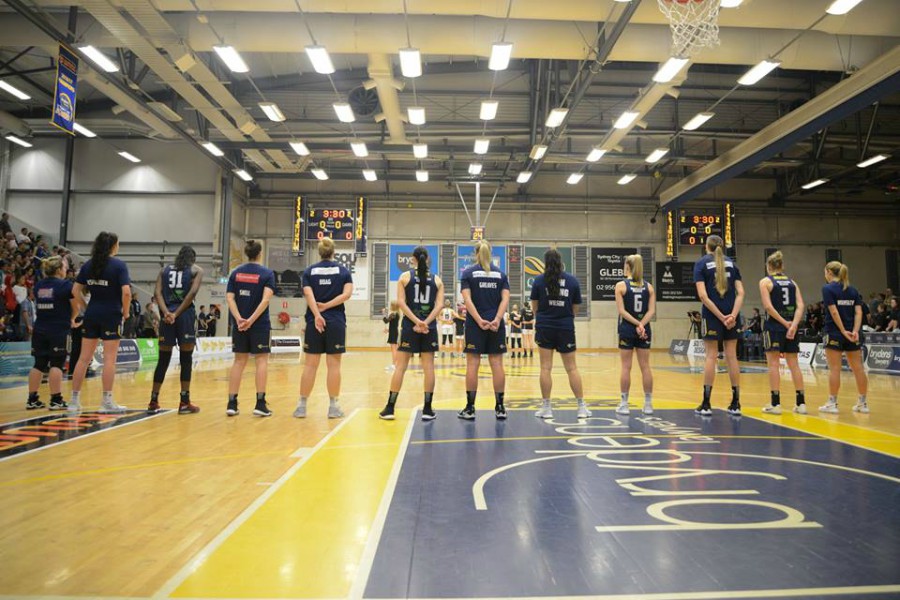 November 11, 2017 | Sydney Flames news
By Laura Hanlon
The Brydens Sydney Uni Flames could not counter the Deakin University Melbourne Boomers who overwhelmed the Flames 88-65 on the back of an impressive shooting exhibition at Brydens Stadium.
The Flames were hopeful of a repeat performance when just two Rounds ago they beat Melbourne on the same court 65-56 but the Boomers sunk those thoughts early in Quarter 1 with some remarkable outside scoring led by Jenna O'Hea. Returning from injury, O'Hea was sensational for the Boomers with a full-game 3-point bomb fest of 6 from 8 in a red-hot Boomers outfit that nailed an amazing 50% of their field goals. O'Hea's presence seemed to provide a spark for the Boomers who have lost some games while she was on the sidelines.
The Boomers led by a mighty 22 points at half-time, 24 points at the end of Quarter 3 and never took their foot off the pedal to finish 23 points in front. Flames Head Coach, Cheryl Chambers experimented with different defensive structures in the second-half of the contest from player on player; zone to full court, all to no avail. The Melbourne Boomers were not to be denied.
O'Hea led the scoring for the Boomers with 22 points, while Brittany Smart off the bench couldn't miss the basket in amassing her 19 points. Liz Cambage in an ominous sign for the League was a powerhouse under the basket in both offense and defence, contributing 16 points and 8 rebounds. Every Boomers player stepped up in a dominant performance. One telling statistic was the Boomers overall 27 Assists which underlined the wonderful ball movement between players to create scoring opportunities. In comparison the Flames struggled to match Melbourne in this department notching up just 16 Assists.
For the losing Flames Asia Taylor gave everything as is her way, always in the thick of the action with a game-high 23 points and 8 rebounds. Next highest scorers were Belinda Snell, Jennifer Hamson and Katie Ebzery, all with 11 points. The dominance of Melbourne's scoring, where just about everything was dropping meant the Flames were on the back-foot for most of the game, unable to put a dent in Melbourne's scoring fluency.
The loss was the Flames first at home this season and they will relish a full week to re-group and refresh after a hectic few rounds before they face the Perth Lynx in Perth on Sunday November 19.  The Boomers meanwhile back-up tomorrow, November 12, to meet the challenge of the high-flying Adelaide Lightning at home in Melbourne.