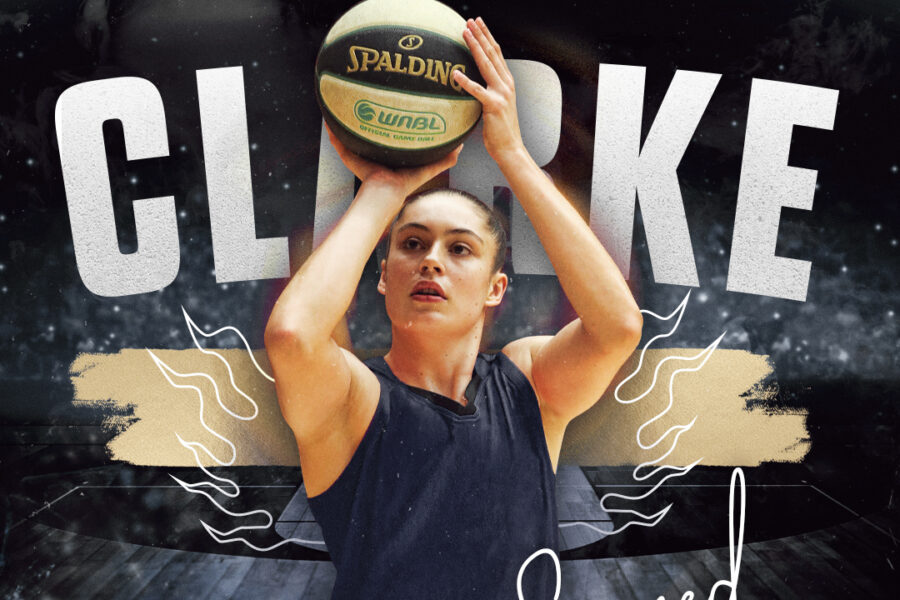 May 26, 2022 | Sydney Flames news
Another of Australian basketball's brightest young stars has inked a two-year deal with the Brydens Sydney Uni Flames. 
The Flames have signed 186 cm wing Emma Clarke, who has spent the past two seasons with the Perth Lynx after playing with the University of Colorado and graduating from Basketball Australia's Centre of Excellence. 
While struggling for court time in the star-laden Lynx line-up, Clarke has been tearing up the NBL1 West conference with the Perry Lakes Hawks since the end of the WNBL season. 
The 22-year-old Clarke is averaging over 23 points and 11 rebounds in the NBL1 season so far. 
Flames coach Shane Heal saw the potential of Clarke joining the young, talented Flames group and giving her the opportunity to shine. 
"I'm excited to work with Emma. I believe she is ready to take her game to the next level and I'm looking forward to helping her develop into an elite player," Heal said.  
"Emma can have an impact in many ways in offence and defence. She can shoot the ball and I see room for her to take her game to a whole different level. She has good size for a wing and she will fit perfectly into our defensive structures. " 
The announcement of Clarke's signing comes on the back of the signing for two years of Queensland talent Tiana Mangakahia, joining star Opals guard Shyla Heal in the back court. 
"I'm excited to have Shyla, Tiana and Emma all locked in a multi-year contracts as we look to lay the foundations in our rebuild," coach Heal said. 
Clarke, who was at the Centre of Excellence with new team-mates Shyla Heal and Kiera Rowe, said she was thankful for the opportunity with the Lynx but keen to develop under coach Heal at the Flames. 
"It was awesome getting to train and play with the likes of Jackie Young and Marina Mabrey," Clarke said. 
"Now I'm really excited with the opportunity to play under Shane and develop my game to the next level. I can't wait." 
Clarke is clear what she brings to the Flames and clear where she wants to head in her career in the Hoops Capital. 
"I definitely bring three-point shooting and mid range shooting, but defence is an area I want to grow and I want to become a lockdown defender guarding the Steph Talbots and Tess Madgens of the competition," Clarke said. 
"Definitely playing with the Opals is one of my long-term goals, but I want to make a real impact in the WNBL." 
Clarke joins Opals stars Heal and Keely Froling, New Zealand Tall Fern captain Kalani Purcell, Mangakahia and Keira Rowe on the Flames roster for the next WNBL season starting later this year.