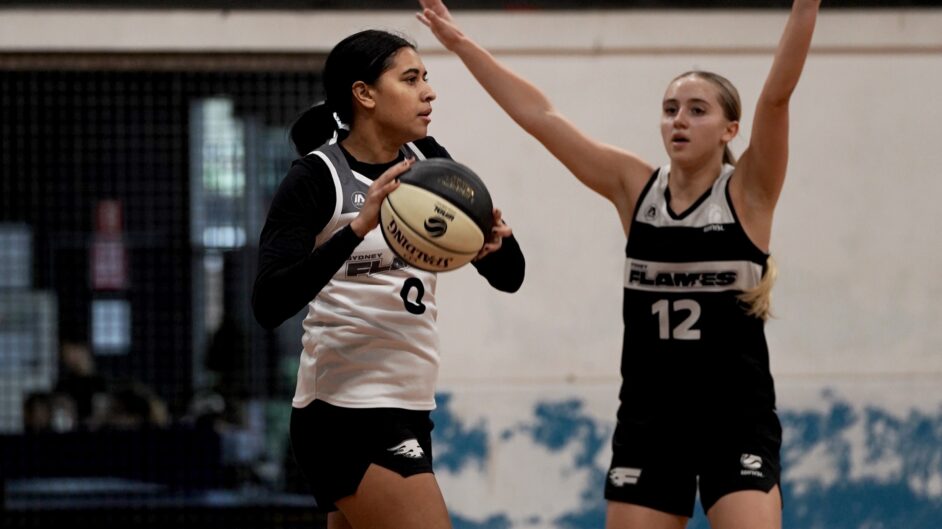 November 24, 2022 | Sydney Flames news
Guard Indiah Bowyer has high aspirations for her hoops career and she is adamant the Sydney Flames are helping her reach them.
The Cairns product, who is one of the Flames' four amateur players in WNBL23, is currently loving her first season with the Hoops Capital side.
CLICK HERE TO GET YOUR FLAMES MEMBERSHIP
"I'm loving everything about it so far," said Bowyer, who recently played with Logan in the NBL1 North competition.
"Although it's been hard and tough, especially the first few weeks, it's been super enjoyable.
"The biggest thing for me has appreciating that I don't have to be perfect on absolutely every play and making sure I learn from any mistake I make.
"Because the attention to detail here is a step up from my previous NBL1 experiences."
The Australian junior representative, who has aspirations of playing college hoops in the United States, admits all of her teammates, in particular, Maddy Allen and Kalani Purcell, have been a huge help in her adjustment to playing in the country's top-level basketball competition.
"I've tried to listen as much as I can from the older girls and grow as a player each time I step on the court," Bowyer said.
"I've always had a goal of being a development player and then going overseas to college and being around my more experienced teammates will put me in a good position to achieve the latter.
"Before that, I just want to notice improvement in my game and help this team win games and live up to its potential."
The Flames next take on Southside on Thursday, December 1 at the State Basketball Centre from 6.30pm AEDT.