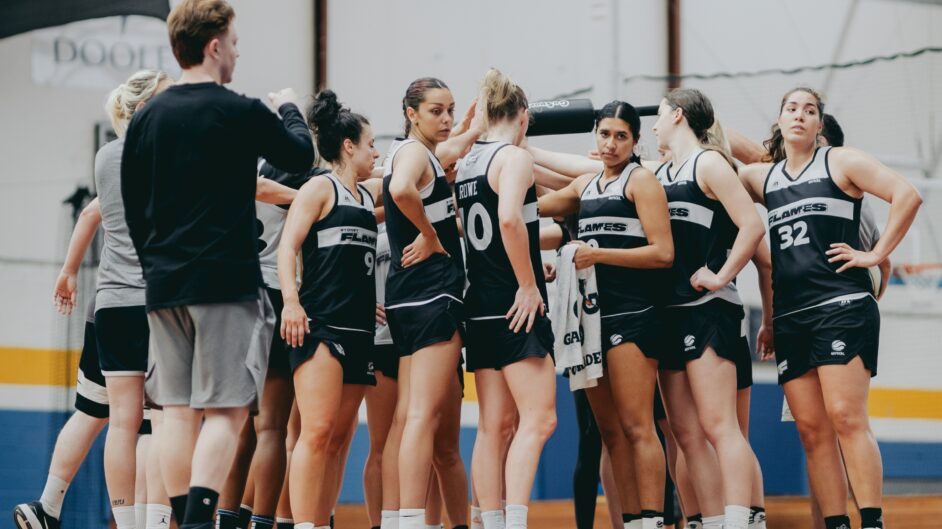 July 8, 2020 | Sydney Flames news
The Brydens Sydney Uni Flames are pleased to announce their latest signing, young-gun Funda Nakkasoglu.
Originally from Melbourne, the 24-year old guard got her first taste of the WNBL in 2012 when she joined the Bulleen Boomers on a rookie contract for one season.
Most recently she's been playing her first year as a professional for Galatasaray S.K. in the Turkish Women's Basketball League – the same place her father is from and played professionally. She is also a member of the Turkish National squad.
After several years abroad, the young guard is looking forward to returning to Australia to continue her basketball journey in Sydney.
"I'm excited to be joining the Flames" Nakkasoglu shared.
"I've had some good discussions with Coach Katrina about playing the position that's more favourable to me at the Flames, with some more freedom to do so too".
"In the short term I just want to learn this league the best I can, so I perform to the teams expectations and bring some success to Sydney" Nakkasoglu said.
A Florida Gators graduate, Nakkasoglu began her college career with Utah State averaging 17.4 points, 4.7 assists and totalling 1,149 points over two seasons before transferring to Florida for her remaining two years of eligibility. She led the Gators in scoring in each of her two seasons there, departing the NCAA ranks with 2,047 career points.
An exceptional long-range shooter, Nakkasoglu averaged 15.8 points per game over 57 games with Gators, finishing with a program-best 39.6 percent shooting mark from three-point range.
Flames Head Coach Katrina Hibbert was excited to be welcoming the talented young guard to Sydney.
"Funda returns to us after four years of US College and a season in the Turkish League to showcase her talents to the WNBL this season".
"She's an exciting playmaker who has been coached as a junior by Australia's greatest point guard and former Flames player, Michelle Timms. What I like about Funda's game is her overall skill set on both ends of the floor is excellent, and she's a competitor with a high Basketball IQ" Hibbert shared.
Nakkasoglu joins Alison Schwagmeyer, Lauren Mansfield, Anneli Maley and Lauren Scherf as contracted players for the upcoming WNBL season which is set to tip-off on November 20. More player announcements will be announced over the coming weeks.