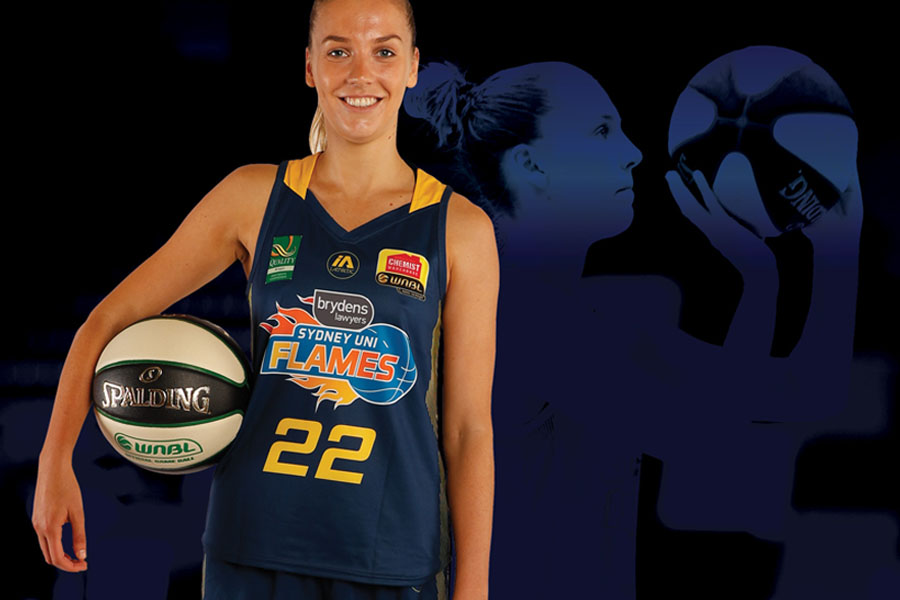 August 13, 2020 | Sydney Flames news
The Sydney Uni Flames are excited to announce that local-talent Maddie O'Hehir will remain in Sydney for another year after re-signing with the Club for the upcoming WNBL season.
The North Sydney Bears junior has worked her way up the Flames ranks, beginning as a development player in the 2017-18 season, before formally joining the squad as a contracted player in 2018.
She is looking forward to representing her home-town and continuing her development with the Flames again in 2020-21.
"I'm super excited to be back playing another season with the Flames" O'Hehir said.
"Frog [Katrina Hibbert] gave me an awesome opportunity last year and I can't wait to build on that this season. I absolutely love being a part of a team and I know this year I'll be pushed to improve not only in the games, but at training as well" O'Hehir shared.
The young, athletic guard has made a promising impact on the court throughout her first two seasons with the Flames, showing that she can run the floor well and continues to develop her permitter game while being a tough defender.
She was also recognised for efforts after narrowly missing out on the WNBL Betty Watson Rookie of the Year award after dropping an impressive 31 points 21 rebounds throughout her first pro-season.
Sydney Uni Flames Head Coach Katrina Hibbert is looking forward to welcoming back the talented guard.
"Maddie is returning to us for another season after really embracing the opportunities when they were presented to her during the 2019-20 season" Hibbert shared.
"She epitomises what it means to be a great team member and player, and always approaches her basketball with a willingness to learn, work hard and give 100% at all times".
"I look forward to seeing Maddie continue you to grow and develop her game" Hibbert said.
O'Hehir's signing takes the Flames roster count to ten ahead of the 2020-21 WNBL season set to tip-off on November 20.
She joins Carly Boag, Natalie Burton, Shanae Greaves, Kiera Rowe, Funda Nakkasoglu, Alison Schwagmeyer, Lauren Mansfield, Anneli Maley and Lauren Scherf as contracted players.
More information regarding schedule and memberships will be released over the coming weeks.