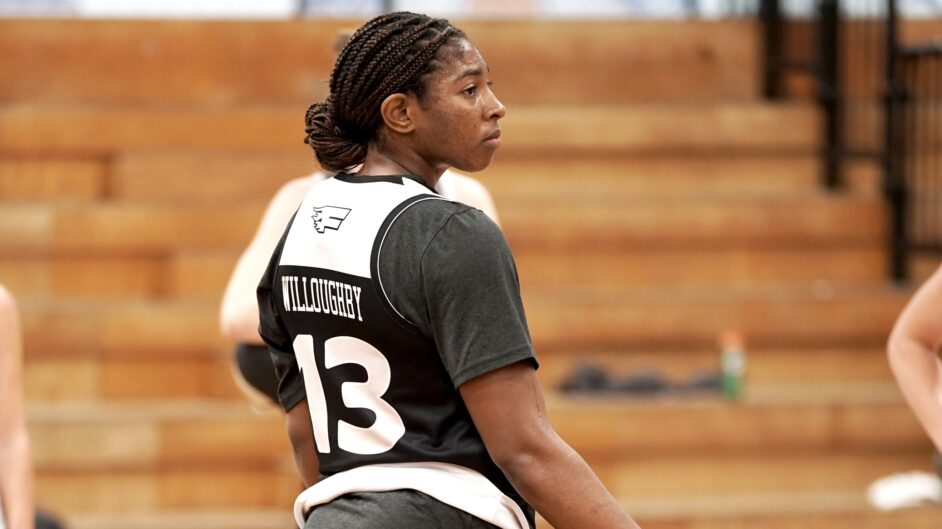 October 12, 2022 | Sydney Flames news
New Sydney Flames recruit Jocelyn Willoughby has been recognised for her extraordinary work in the community by being named the recipient of August's WNBA Cares Community Assist Award presented by State Farm.
The 24-year-old import, who arrived in Sydney earlier this month, was bestowed this honour, which is awarded monthly to the player who best reflects the WNBA's passion to make a difference in the community, for her commitment to challenging racial and economic injustices and providing resources to help vulnerable individuals in New York and society at large.
CLICK HERE TO GET YOUR FLAMES MEMBERSHIP
"Winning this award is special, as it was a goal I had set for myself and my team going into this season," said Willoughby, who plays with the New York Liberty in the WNBA.
"As professional players, we have a platform and opportunity to impact the community in meaningful ways.
"It's especially important to me to give back and engage the New York community, as it's my local WNBA team – with me growing up in New Jersey.
"Throughout the season, I tried to be consistent and give back with any days off or spare time I had, which is an aspect I hope to continue to build on in the future – as so many people did the same and poured positive impacts into my life growing up."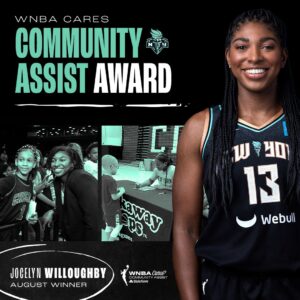 Focuses for Willoughby in the community include education, food insecurity, and equal housing opportunities for all people in society.
Not only that, Willoughby, alongside her Liberty teammates and staff, hosted two sessions – involving group activities and discussions – with participants from the Vera Institute, which aims to zero out the incarceration of girls and gender-expansive youth in the United State's juvenile legal system by 2030.  
Willoughby's commitment to giving back to youth included an appearance at Breakaway Hoops camp, which provides premium basketball camps, leagues, clinics, and remote training for families throughout New York City, as well as assisting the Liberty club in serving dinner to more than 115 members of the unhoused NYC community at the Bowery Mission.