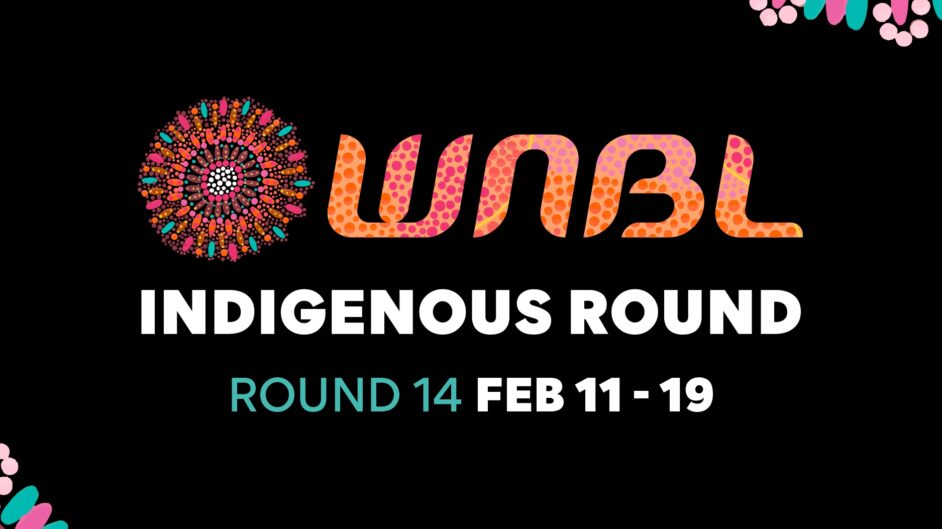 February 10, 2023 | Sydney Flames news
Round 14 of the 2022-23 season will proudly mark the Cygnett WNBL's second Indigenous Round.
Aligned with National Apology Day (February 13), the round will celebrate and raise awareness for Aboriginal and Torres Strait Islander cultures as Indigenous WNBL players share their stories to pave the way for the next generation of talent.
In honour of the round which runs from 11-19 February, WNBL teams will wear indigenous-themed jerseys and warm-up tops, while the WNBL referees will continue to wear uniforms featuring artwork by Indigenous artist Tamara May Murray.
CLICK HERE TO GET YOUR FLAMES TICKETS NOW
The WNBL will also utilise its platform to provide educational resources and, in partnership with software company Adobe, create works of art inspired by stories from Australia's Top End.
The Head of WNBL Christy Collier-Hill said she is looking forward to the basketball community once again embracing the league's Indigenous Round.
"I'm thrilled to see the WNBL hosting its second Indigenous Round, to see what it means to our players and clubs is really special," said Collier-Hill, who explained Basketball Australia's cultural awareness quiz is a great way of recognising the Indigenous topics we should learn more about.  
"For many Indigenous people, particularly the younger generation, it's crucial for them to have idols in sport and feel their culture is represented within the game.
"We hope the increased representation throughout the round will strengthen and foster this sense of belonging."
The Indigenous Round starts on Saturday when the Bendigo Spirit hosts Southside Flyers for the first game of the season at Geelong Arena, while the Sydney Flames will celebrate their Indigenous Round fixture against the Melbourne Boomers on Sunday, February 19 – with tickets to that fixture available here.
All games will be available to stream via 9Now or ESPN.