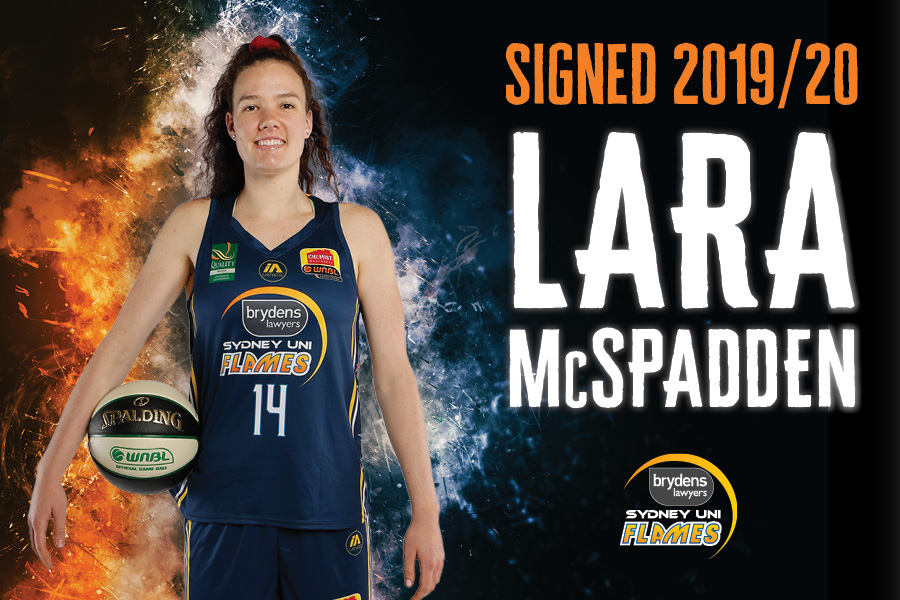 March 15, 2019 | Sydney Flames news
Brydens Sydney Uni Flames are excited to announce the re-signing of 19-year old Novocastrian, Lara McSpadden.
The third-year centre picked up the Most Improved Player at the Flames 2018-19 Awards following a solid season in which she stepped up in the absence of Alex Bunton due to injury.
McSpadden averaged 4.6 points and 3.7 rebounds in just 13.4 minutes per game to provide vital support off the bench in a team that struggled with injuries all season.
"We're excited to have Lara with the Flames again as she is a talented, young athlete who was able to grow and develop on and off the court last season with the opportunities that came her way," new head coach, Katrina Hibbert said.
"I'm looking forward to working with Lara to see her game continue to mature and develop at the elite level."
McSpadden is known as an enthusiastic, hardworking member of the group with a genuine thirst for knowledge, this year pursuing her tertiary studies at the University of Sydney in conjunction with basketball.
We look forward to seeing Lara take the court with the Newcastle Hunters in the off-season, and returning to Brydens Stadium with the Flames later this year.